Knicks G Hardaway returns after 20 games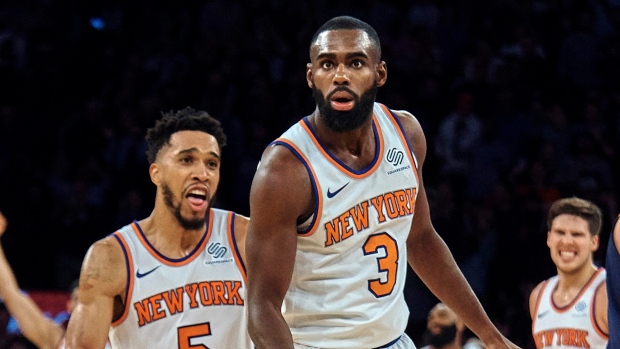 The New York Knicks have struggled recently, losing eight of their last 10, but help is on the way.
The Knicks announced that guard Tim Hardaway will be back in the lineup Friday night in Minnesota after missing the last 20 games with a stress injury in his left leg.
He will come off the bench instead of being in his regular starting role. Without Hardaway, the Knicks have gone 8-12.
Hardaway could lessen the offensive burden on forward Kristaps Porzingis, who shot 40 per cent during Hardaway's absence as opposed to 47 per cent before the injury.
In 21 games, Hardaway is averaging 17.8 points per game on 42 per cent shooting.
The Knicks (19-22) currently sit fourth in the Atlantic Division.