LA 2024 eyes esports technology for Olympics
Andrew Robichaud, TSN.ca Staff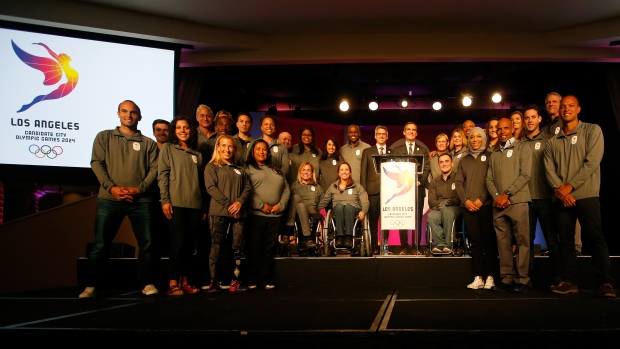 Los Angeles is turning to esports for help in its bid for the 2024 Summer Olympics.
The organizing committee behind the bid, LA 2024, pledged in a statement "to harness the growing global popularity" of competitive gaming and find new ways to implement the technology frequently found in esports to connect with the next generation of potential viewers.
With the 2016 League of Legends World Championships ending its successful tournament in front of more than 20,000 fans at the Staples Center this past weekend, the committee feels the city can use lessons learned from esports "as a way of reinvigorating global youth's connection to the Olympic Movement."
"LA 2024 will work to ensure technology enhances young people's sports experiences, instead of replacing them, and becomes a platform for further popularizing Olympic and Paralympic sports," the statement read.
"There are 100 million young people in the United States alone, and we regard hosting the summer Games for the first time in a generation as a unique opportunity to increase their enthusiasm for and participation in sport. Harnessing the power of new technologies like virtual and augmented reality to promote healthy lifestyles will be a key objective as we seek to create a new Games for a new era in 2024".
The forward thinking from the LA 2024 committee is something chairman Casey Wasserman feels will attract the Games to California.
"The 2024 Olympic and Paralympic Games in Los Angeles – a city always imagining what's next, where sport, entertainment and technology mix like nowhere else," he said, "would enable the [International Olympic Committee] to stay at the cutting-edge of digital youth engagement."