Lamoriello: Leivo hasn't requested a trade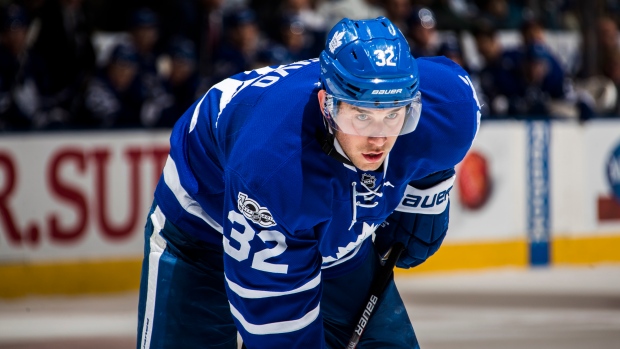 Toronto Maple Leafs general manager Lou Lamoriello said Monday winger Josh Leivo has not requested a trade from the team.
"Josh has never made a request to my knowledge," Lamoriello said.
Leivo's agent released a statement earlier this month stating Leivo had "reached a point in his career where he simply needs to play regularly."
The 24-year-old followed up the statement by adding he wants to play for the Maple Leafs but needs ice time.
"I just want to play hockey," Leivo said on Feb. 5. "I do want to play for the Maple Leafs, that's why I signed for another year but, at the same point, I just want to play.
"I still want to be here. I just got to get in the lineup. Twenty games in two years, it's not enough ... I just need to play."
Leivo, who signed a one-year, $925,000 extension with the Maple Leafs in November, has appeared in just 12 games this season and none in 2018. He has one goal and three points with a plus-1 rating.
Lamoriello said Monday that despite completing his AHL conditioning stint, forward Nikita Soshnikov will remain on injured reserve. Once Soshnikov is healthy, the Leafs will be forced to make a roster move.