LaPolice withdraws from Argos' search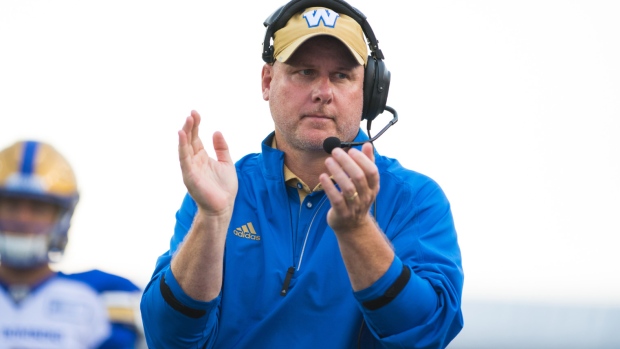 Winnipeg Blue Bombers offensive coordinator Paul LaPolice has withdrawn his name from consideration for the Toronto Argonauts head coaching position, according to TSN Football Insider Dave Naylor.
Naylor reported LaPolice didn't feel the job was the right fit, given the need to retain multiple members of the existing staff, due to the new salary cap on coaches.
Other candidates known to have interviewed for the Argos' job are Corey Chamblin, DeVone Claybrooks, Jaime Elizondo, and Noel Thorpe.