Leafs add Lemaire to coaching staff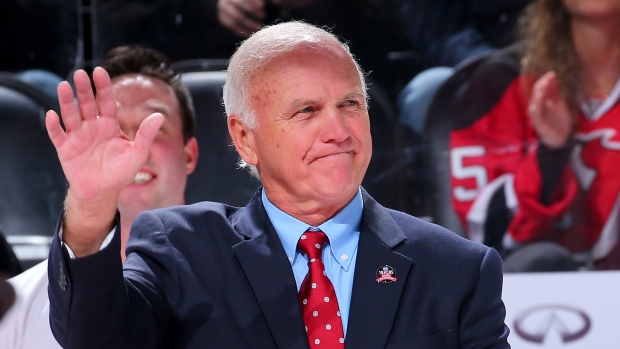 The Toronto Maple Leafs have hired Jacques Lemaire as a special assignment coach.
The 69-year-old Lemaire has spent the past six seasons as part of the New Jersey Devils organization as head coach (2009-11) and later as a special assignment coach.
He has coached in 17 NHL seasons with the Devils, Montreal Canadiens and Minnesota Wild, compiling a 617-458-124-63 record and winning the 1995 Stanley Cup alongside new Maple Leafs general manager Lou Lamoriello.
Lemaire was elected into the Hockey Hall of Fame in 1984 on the strength of a 12-year playing career with the Canadiens. There he won eight Stanley Cups, compiling 835 points in 853 career regular season games.
He has twice won the Jack Adams Award as the NHL's top coach, in 1994 with the Devils and 2003 with the Wild. He is one of only four coaches in NHL history to win the award with two different clubs.
"Obviously Jacques Lemaire has a wealth of experience," said Leafs head coach Mike Babcock. "We had a great relationship from the 2010 Olympics and I've asked him to join our staff to help me and the rest of our coaches within the entire organization be the best they can be."