Leafs hobble home after forgettable road trip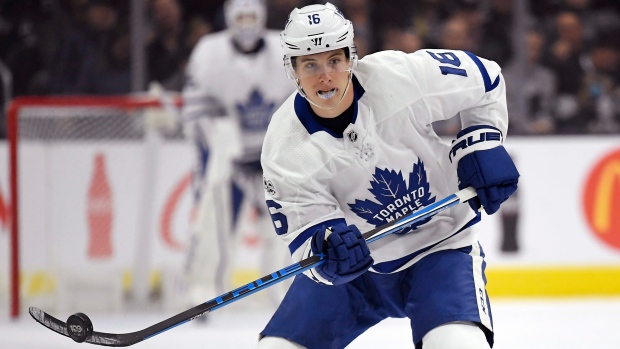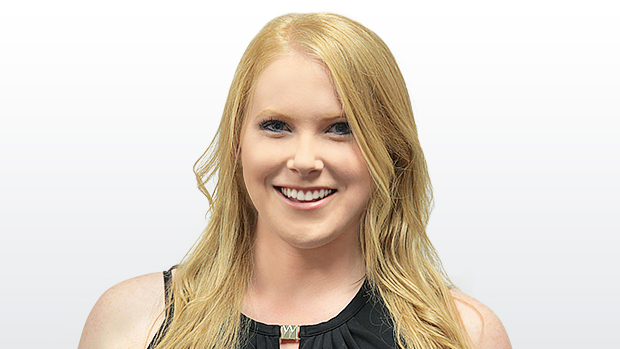 ST. LOUIS — The best part of the Maple Leafs' recent four-game road trip is that it's finally over.
Toronto went 1-3-0 over their annual California swing and into Saturday night's 6-4 loss to the St. Louis Blues. It was the Leafs' second straight defeat and sixth in their last eight games.
Once sitting near the top of the league at 6-1, the Leafs have now slipped to sixth place in the Eastern Conference at 8-7-0.
"You're always concerned, and I try to keep that under control as much as I can," said Mike Babcock following Saturday's loss. "It's a tough trip any way you look at it. We didn't look like we had much juice at all here tonight. I don't want to overreact or say anything. We have to act. Obviously we're not playing good enough."
Many of the issues that have plagued the Leafs were on display against the Blues, chief among them turning pucks over and playing poorly in their own zone. The Leafs had too many instances of getting their signals crossed when the Blues were pressing and found themselves out of position around Frederik Andersen's net.
For once, Toronto did get the start they wanted, jumping out to a 1-0 lead after the first period, but as has been their pattern lately, what they did well didn't translate through the entire game.
"It's a tough trip for sure," said Tyler Bozak. "It would have been nice to get the win tonight and finish at .500 but there were just a few too many turnovers and they had some heavy shifts in our zone. Tough way to end the trip but we're excited to get back home."
As they hobble back to Toronto for a three-game homestand, Babcock hopes part of the turnaround he'll get from his group is seeing more contributions from all skaters rather than relying on a couple players to step up and carry the load for everyone.
"We're not talking about enough people. To have success as a team you have to have everyone," he said. "We made it look closer than it probably was at the end [against St. Louis], but we're fortunate the trip is over. We'll get regrouped and get back on track. We were sitting pretty good a week ago, 10 days ago, now we have to get back on track, get fixed up and get some swagger back in our game."
Now in his ninth season with the organization, Nazem Kadri has seen difficult times for the Leafs before. Like many of his teammates, the road trip wasn't kind to him on the scoresheet – he finished with zero points and minus-one and committed an especially egregious turnover directly in front of Andersen that immediately led to a goal on Saturday. For things to change from Toronto, Kadri said it needs to come from within each individual.
"It's not good enough, starting with myself. I know I have a lot better than that," Kadri said. "The good thing is, we know how to play. We know we're going to get back to the level we can play at and we're capable of playing at. It's going to be nice to head home and put these games behind us. I'm not ready to hit the panic button at all."
Takeaways
Stuck in the middle
The second period hasn't been kind to the Leafs all season, and it continued to be a struggle against the Blues. Toronto was leading St. Louis 1-0 going into the middle frame on Saturday and were trailing 3-1 by the end. They're now sitting third in the NHL in most goals allowed in the second period (20) while scoring the fifth-fewest themselves (10). On this four-game road trip, the Leafs were outshot 10-5 over a game's first 40 minutes, and 6-2 in the second period. Against St. Louis, the Leafs were completely dominated in the second period, with no answers for the Blues' cycle and forecheck game. Patrick Marleau had previously explained away Toronto's second period issues by saying the Leafs were usually leading after the first (they lead the league in opening period goals for the first 13 games of the season) and said pushback from other clubs was expected. But Saturday's first period lead was just the third one Toronto has held over their last eight games, proving that theory no longer completely accurate. Whatever the reason, the Leafs second period lulls are continuing to hurt them.
Big-time Borgman
There's no question Andreas Borgman has had his growing pains as an NHL rookie, but on Saturday he was among the Leafs' best players. He opened the scoring for Toronto halfway through the first period, taking a terrific feed from Matt Martin and ripping a top-shelf strike off the rush. It was Borgman's second goal in his last three games, tying him with Nikita Zaitsev for most even-strength goals by Leafs' blueliners this season. He also had an assist on Connor Brown's sixth goal of the season. It was an awful showing by the Leafs' defenders overall, arguably their worst of the road trip. Ron Hainsey and Nikita Zaitsev finished the night minus-three and minus-two respectively. The Leafs' entire top-four were caught looking in their own zone too often and leaving wide open scoring lanes available for the Blues to capitalize on. But Borgman managed to get better as the trip wore on. Babcock called him the Leafs' best defender on Saturday, and his numbers reflected it. He paced blueliners with 64 per cent possession and with two points while using his body effectively at both ends of the ice.
Third time's a charm
Martin had a historic night personally, registering the first three-assist and three-point night of his career. He now has six points in 14 games so far this season after scoring just nine in 82 games a season ago. Martin not only teed up Borgman's goal but also set up Tyler Bozak's two scores. Since Bozak joined Martin and Mitch Marner on the fourth line, they've been steadily building more chemistry as a unit and it really came to fruition against St. Louis. Babcock said after the game that Martin "isn't going to make three better plays than he made tonight" and each of his helpers were perfectly placed passes that the Leafs didn't generate nearly enough of as a group. Martin finished the night with a team-high 69 per cent possession.
Next game
The Leafs return home to Air Canada Centre for the franchise's first-ever game against the Vegas Golden Knights on Monday. ​