Leafs, Kadri reach one-year, $4.1M deal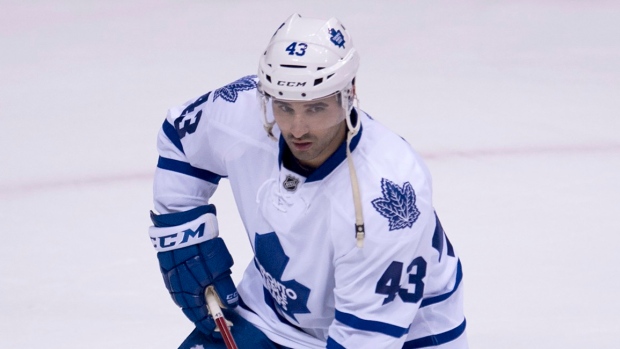 The Toronto Maple Leafs have signed centre Nazem Kadri to a one-year contract worth $4.1 million.
Kadri, 24, scored 18 goals and 21 assists in 71 games with the Maple Leafs last season.
He is coming off a two-year contract worth an annual average value of $2.9 million.
Originally selected seventh overall by the Leafs at the 2009 NHL Entry Draft, Kadri has scored 64 goals and 88 assists in 250 career games with the club.
The London, Ont.-born Kadri has represented Canada on multiple occasions internationally, most notably winning silver at the 2010 World Junior Championships.