Leafs look for revenge against Coyotes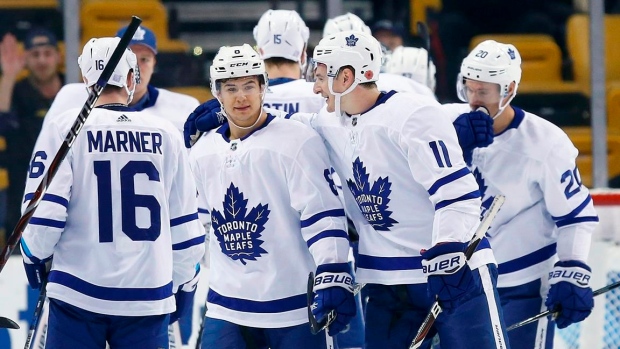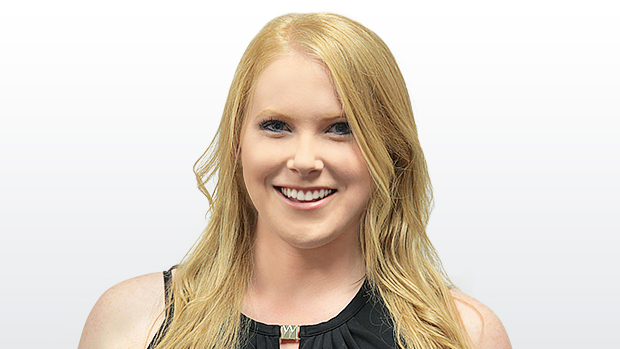 TSN reporter Kristen Shilton checks in daily with news and notes from Maple Leafs practices and game-day skates. The team held a morning skate on Thursday at Gila River Arena in Glendale.
---
The Arizona Coyotes have been one of the NHL's worst teams throughout this season. Heading into Thursday's matchup against the Maple Leafs, the Coyotes sit last in the league standings, with just nine wins.
One of those victories came Wednesday against the Colorado Avalanche. Another came against the Leafs on Nov. 20, a 4-1 victory on Toronto's home ice.
"Maybe we underestimated them a little bit," said forward Zach Hyman of the first meeting. "We had chances and we didn't bury them but they played well and they beat us. We went through that last year. We were a young group; a lot of people underestimated us so we know how that is. They have some great players on their team and we have to be ready for them."
The Leafs were overmatched from the outset in the first meeting. The Coyotes were on the forecheck, pressing hard while Toronto left goaltender Frederik Andersen alone to weather the storm. Only a power-play goal from James van Riemsdyk got behind the Coyotes, and the Leafs were outshot in two out of three periods.
"They've got kids and they've got energy and they're going to come to play," said Toronto coach Mike Babcock. "I thought they skated us into the ground last time. They outshot us right from the start of the game. They were ready, we weren't. They got a game under their belt [last night] and we didn't so they're going to be jumping and we have to be ready to go."
The Leafs have slipped to third place in the Atlantic Division after the surging Boston Bruins pushed past them for second – and the Bruins hold two games in hand. While the rest of the division is still struggling to keep up, Toronto simply can't afford to let games like Thursday's slip away without points.
Ideally, the lessons learned in that November meeting will pay dividends in the desert.
"I think we got away from our game plan a little bit. We definitely weren't ready to play," said Auston Matthews. "They're a team that's got skill and guys that can make plays and hurt you in a lot of different ways that are dangerous. So we have to be ready to play tonight, you can't take any teams lightly."
Two of the young skill players Arizona boasts are close friends of Matthews' from the U.S. National Team Development Program – Clayton Keller and Christian Fischer. Keller has been especially strong lately, and goes into Thursday's game riding a six-game point streak with two goals and five assists.
"I'm not surprised how well they've played, they're two of my really good friends there and they've obviously made a pretty big impact on this team each and every night," said Matthews. "So you're really happy to see them do well but you don't want them to go off tonight."
----
When a game is of special significance to one player, the rest of his team tends to put in a little extra effort rising to the occasion.
For Matthews, coming home to Arizona is something always worth relishing.
"I'll just go out there and play my game," he said. "Just enjoy the whole moment in playing at home and just have fun. Do what I do and just play hockey out there."
Matthews said he spent the night before the game with his family in their Scottsdale home, before his father, Brian, drove him to the team hotel so he wouldn't have to commute in the morning. While Matthews denied the day felt all that different than any other, his teammates still want to help him end the night with a positive outcome.
"Any time a guy comes back to a city he's played in or grown up in [it's big]," said Mitch Marner. "Obviously he's hungry to win this game and I'm sure there's going to be a vibe around the room and we're all going to feel the same."
When Matthews returned to face Arizona for the first time last December, he assisted on a goal but was also on the ice for retired Coyotes' captain Shane Doan's 1,500th career goal. Toronto won the game 4-1, and there was a heavy Leafs' fan presence at Gila River Arena with plenty of locals sporting Matthews' sweater. The centre admitted that sight was the coolest part of his first turn against the Coyotes, but even this early in his career Matthews has learned to tune out the noise.
"He's usually the same for every game," said Marner. "He's got a lot of excitement in his body, he's fun to watch. I don't think he's going to overthink it too much, he's just going to come in like any other game and play his game."
Joking he had gotten too many ticket requests from friends and family for the game to count ("I've got a suite now"), Matthews will have to leave the logistics of the day behind as soon as the puck drops.
"Just do what you do and play the game," said Babcock. "Things will work out. [Matthews] is a good player, he's going to want to play hard. They know who he is too, so they're going to try and do what they can to make sure he isn't a factor in the game. So that's the bottom line. That's what he faces each and every night. Let's play. But we win as a group so let's get ready and play hard."
----
When it comes to consistency, James van Riemsdyk has become a master.
He has his wellness routine down to a science, knows exactly how to optimize the performance of his equipment and has established himself as one of the game's premiere net-front scoring threats.
Since Nov. 1, van Riemsdyk leads the Leafs with 11 goals (five on the power play) and they've all come from tips, deflections and close-range shots around the opponent's crease.
"Sometimes I ask him why he gets away from there the odd time, that's where he scores all his goals," said Babcock. "He's got as good of hands as anyone in that area, so when he's there, his linemates are getting the puck there for him and that's a key. He's very, very dangerous and every goalie in the league would tell you it's way more fun to play when you have no one standing there versus someone standing there. He has a skill set unlike a lot of guys."
Coming off a career season last year, with 29 goals and 33 assists, van Riemsdyk had a strong foundation from which to build into this season. And with the Leafs missing Matthews for 10 games already this season due to injury, van Riemsdyk has been relied upon even further to have an impact every night.
"He's been great. He's been a force, especially on the power play," said Morgan Rielly. "He knows how to put the puck in the net. From [in tight] he's one of the best in the league so you're happy for him the way he's playing and the way he's been able to do it year and year and stay healthy. It's pretty impressive."
There's been endless speculation the last two seasons about whether the Leafs will try to move van Riemsdyk for a defenceman before losing him for nothing when he becomes an unrestricted free agent in July. But as he stands firmly in the prime years of his career, van Riemsdyk is proving his worth for a team like the Leafs that wants to compete sooner than later.
Plus, van Riemsdyk deserves credit for helping getting his line with Mitch Marner and Tyler Bozak back on point after they struggled to find a rhythm early in the season. Lately they've been Toronto's most consistent unit, in no small part because of van Riemsdyk's pestering of goaltenders. Even if he doesn't end up on the scoresheet, he's creating havoc that opens opportunities elsewhere.
"I think we're moving our feet better, we're winning puck battles and I think we're clearing the puck better in our zone," said Marner. "[Bozak] and James are flying up on [the puck] and that's pushing our defence and creating chances down low."
Leafs projected lines vs. Coyotes:
Forwards
Hyman-Matthews-Nylander
Marleau-Kadri-Komarov
van Riemsdyk-Bozak-Marner
Martin-Moore-Brown
Defence
Rielly-Hainsey
Gardiner-Carrick
Borgman-Polak
Andersen starts
McElhinney