Leafs open development camp with new format
Toronto's draftees and camp invitees have been divided into separate groups to maximize the time coaches have with players at various levels of experience, Kristen Shilton writes.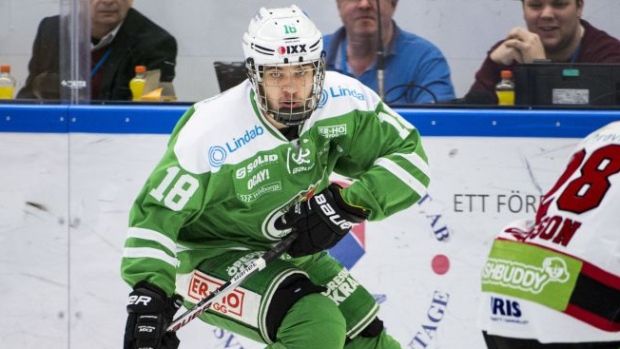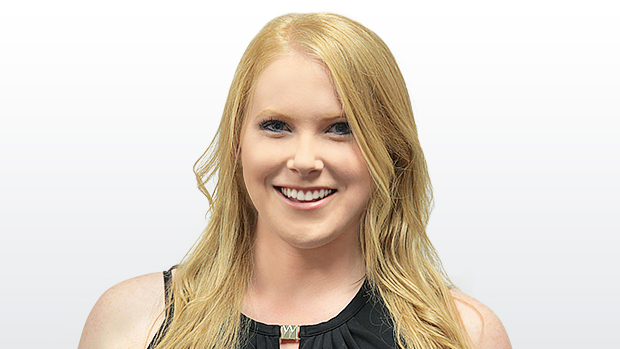 TORONTO – Barely two weeks removed from being drafted 17th overall by the Toronto Maple Leafs in the 2017 NHL Draft, defenceman Timothy Liljegren's life is already changing – starting with his hair.
The long locks visible beneath his blue and white team cap in Chicago were shorn off Tuesday before Liljegren reported to his first development camp with the organization. On-ice work began Friday and will go until Wednesday at MasterCard Centre.
Mostly the 18-year-old was prematurely complying with general manager Lou Lamoriello's well-known requirement of player uniformity in the Leafs' dressing room. But the haircut also marks a new chapter for Liljegren, who is 100 per cent healthy after struggling with a bout of mono last year that affected his play in the Swedish Hockey League and caused him to slide down draft boards.
"New haircut feels good; it was nice," Liljegren said with a smile on Friday. "It's nice to be healthy, to prepare for the season [properly]. It was a rough start [last fall]. I think I came back too early too. I just want to learn as much as possible and [improve] my defensive play and my defensive ability."
Liljegren joins five other Leafs prospects drafted in Chicago who are making their development camp debuts, coming into a system that's designed differently than previous years. The old way was mixing draft picks and free agents together from the outset. Now, Toronto's draftees (20 in total, plus two invitees to round the group out) comprise the camp's Team Clark, while 35 invitees make up Team Sittler.
The larger crew will be split into two groups to scrimmage against one another from Saturday to Monday, and then meet Team Clark in intrasquad games on Tuesday and Wednesday.
The idea is to maximize the time coaches have with players at various levels of experience and develop a plan that meets individual needs.
"We're really excited about the format," said director of player development Scott Pellerin. "We're blending both philosophies together. It's a new way we want to establish this type of camp. It gives us an opportunity to evaluate some of these players. Some of these free agents haven't had a chance to do that in the past. This will give them a much better opportunity."
Winger Jeremy Bracco is an old hand at development camps now; he's attending his third since being drafted 61st overall in 2015. Bracco remembers well when former free-agent forward Casey Bailey took him and Mitch Marner under his wing at their first camp. Now he hopes to return the favour with this year's younger invitees while also continuing to grow his own game.
"I've tried to mature a lot over the last two years. It's been a long road for me [with] learning throughout," Bracco said. "I think every year you want to get better. As camp progresses you try to pick up little things you can use throughout the season. That's always been a goal of mine. If you can pick up one new thing from everyone, you're doing okay."
One of the many feats in Bracco's incredible last 12 months (which included a 26-game point streak in the OHL and a Memorial Cup win with the Windsor Spitfires) was earning a gold medal with Team USA at the World Junior Championships, alongside fellow Leafs' draftee Joseph Woll.
Coming off a strong freshman year in net at Boston College (a 2.64 goals-against average and .913 save percentage in 34 games), Woll wants to hone in on the details of his game over the course of camp, while also illustrating how far he's come in a year.
"Playing college hockey with older guys, I've gained a lot of maturity," he said. "I've learned to manage things well and play with the older guys and get a good sense of what it takes at the higher level, and I'm excited to show everyone here what I've learned."
Woll and company will leave camp next week with a lot more than just skating tips. After doing medicals with each player on Thursday, the team hosted a welcome dinner to let everyone get acquainted and go over what's expected of them.
"We talked about the responsibility of representing the [Maple Leaf] and what an honour it is to do that," said Pellerin. "It was a chance to get together and talk about the curriculum and the philosophies, the culture and what it means to be a Toronto Maple Leaf, how important that is. Whether you're an invited player or a [drafted] player, that culture is there. We're excited to see every single player here. We're going to treat everyone the same."
In between battle drills and scrimmages, players will attend nutrition seminars, strength and conditioning seminars, listen to a few guest speakers and bond at a Blue Jays game on Friday night.
And while making friends and building new relationships is important, 57 competitive athletes will inevitably start trying to show off a little too. Conceivably, there are jobs on the line here – forward Trevor Moore impressed at last year's development camp and ultimately opted to leave the University of Denver and sign a three-year entry-level contract with the Maple Leafs.
But Pellerin would rather see these prospects live in the moment and absorb all that they can until camp concludes on Wednesday.
"We just want them to improve and have some takeaways from this experience," he said. "There are a lot of opportunities on the ice to take the time to teach, to correct. We want them to learn the right way. But it's an opportunity for some of these guys to show what we can do and for us to take notice of them."​