Leafs refuse comment on Lupul's apparent allegation
The winger's since-deleted Instagram comment suggests he didn't fail his training camp physical for the second straight year. Teammates Tyler Bozak and Nazem Kadri gave their opinion on Monday.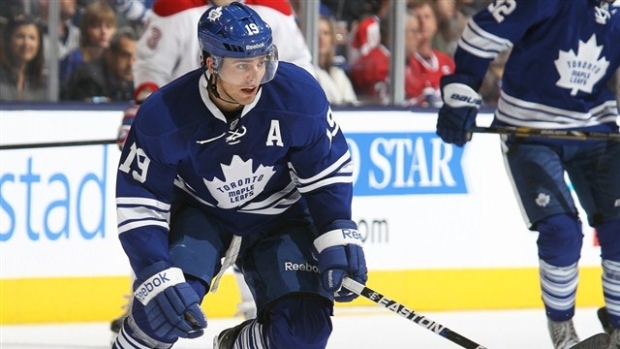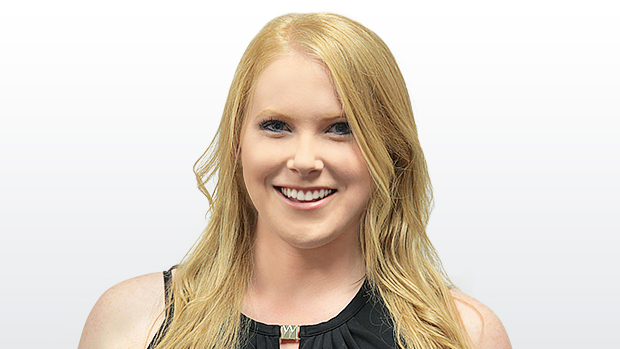 A Toronto Maple Leafs spokesman said Monday morning the club will not be commenting on an apparent allegation forward Joffrey Lupul made on Instagram Sunday night about his injury status.

Three days after the Maple Leafs announced Lupul failed his training camp physical for the second straight year, the 33-year-old winger appeared to fire back at the assertion on social media.

Lupul posted a photo of himself snowboarding to his verified Instagram account Sunday night, prompting one of his followers to inquire about his supposed failed physical. In response, Lupul wrote, "Haha [sic] failed physical? They cheat, everyone lets them." He also responded to another comment about when he'd be playing in the NHL again with, "I'm ready…just awaiting the call."

By 10:30 p.m. on Sunday night the cheating comment had been deleted while the second comment remained. Lupul hasn't responded to multiple attempts to reach him for comment.
Leafs head coach Mike Babcock was asked about Lupul at training camp on Monday and denied knowing anything about his current status. "I just wish him well in whatever he's doing," Babcock said.
Nazem Kadri said Monday he has remained in touch with his former teammate, and even "liked" his Instagram post from Sunday night.
"I didn't realize what was going to transpire after that," Kadri said. "He's passionate about [hockey]. He's a very competitive person. Obviously in the future I hope if it's not here [that he plays again], it's with somebody else."

Tyler Bozak also chimed in on Lupul, whom he saw as recently as the Leafs' February road trip to California.

"I think he wants to play hockey and I think he believes he still has the ability to play hockey," Bozak said. "It's something I think he's striving for to get back and play. Any time you're an athlete and play at a certain level, it's not something that you ever want to end. I think he definitely still wants to play hockey."
TSN Hockey Insider Darren Dreger reached out to NHL deputy commissioner Bill Daly on Monday morning about Lupul's post.

"We aren't in a position to comment right now," Daly said. "That may or may not change when we know more."

Lupul is the second player to make an allegation against the Leafs in the past week.
Defenceman Jared Cowen went through a contested buyout with the club in December of 2016 over a hip injury after he was acquired as part of the Dion Phaneuf trade earlier that year. Cowen felt he was eventually healthy enough to play, for the Leafs or the AHL's Marlies, and filed a grievance against Toronto. The buyout was eventually allowed after an arbitrator's ruling.

Now with the Colorado Avalanche, Cowen told BSNDenver.com, "Basically they got me, figured out that I was hurt, they didn't want to deal with it, and they got rid of me. It was a joke of a process."

It's also not the first time the Leafs have been accused of burying a healthy player on LTIR for cap relief purposes. Veteran defenceman Stephane Robidas signed with the Leafs on a three-year, $9-million contract in 2014, but played in only the first year of his deal. Before the start of the next season, the Leafs announced Robidas had a knee injury, placed him on LTIR, and he never played in another NHL game. Robidas is now an assistant director of player development for the Leafs.

Lupul hasn't played in the NHL since Feb. 6, 2016, after which he was shut down for the rest of the season with a sports hernia injury. He's been on long-term injury reserve (LTIR) since last fall, when he reported to Leafs camp but was not cleared medically. The move to LTIR saves the team cap space off his $5.25 million hit and opens up a roster spot.

He has not made any public comments to the media about the matter other than a statement last September that said he was "devastated" not to be playing at the start of last year's camp.

"I pledge to work hard with a view to return to playing this season," Lupul said in the statement last September. "Hockey is the only life I have known. This is an extremely emotional time for me. Accordingly, I will not be making any further comment at this time."

At that time, Leafs general manager Lou Lamoriello explained Lupul had been in rehab all summer coming back from his hernia injury, and was reportedly still feeling the effects of a previous back injury.

"He got on the ice and had the same discomfort," Lamoriello said. So he saw our doctors. When he went through the physical, both felt he wouldn't be able to play."

At the team's training camp media day on Thursday, Lamoriello was asked about Lupul's status and said he had reported to camp but had failed his physical again.
First acquired by the Leafs via trade in 2011 with the Anaheim Ducks, Lupul signed a five-year, $26.25-million extension with Toronto in 2013. That deal expires at the end of this season.

While he was productive for the Leafs, posting more than 20 goals in two of his first three full seasons, Lupul's career has been plagued by injury. He missed 40 per cent of the Leafs' games over his first four seasons, and never played more than 69 of 82 regular-season games in blue and white.