Leafs unlikely to find blueline help from within
Toronto Marlies defencemen Andrew Nielsen and Travis Dermott have potential but neither is ready for the NHL, Kristen Shilton writes.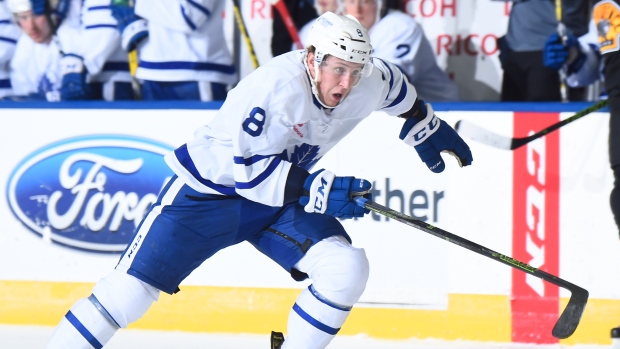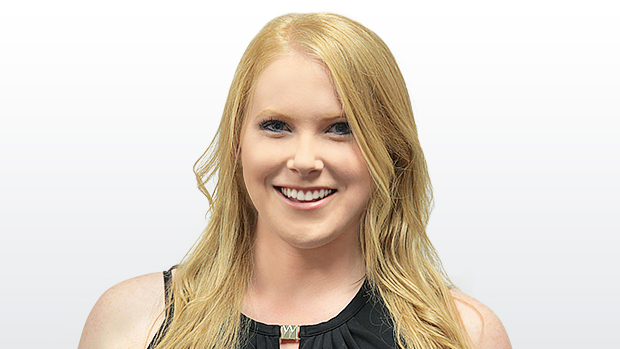 At the quarter mark of the NHL season, rumours abound that the Toronto Maple Leafs are willing to exchange one of their high-scoring wingers to shore up a blueline that has been the team's most glaring weakness.

Outside of Toronto's top three — Morgan Rielly, Nikita Zaitsev and Jake Gardiner — head coach Mike Babcock has rotated defencemen in and out of the lineup in an attempt to find a top six that works. Connor Carrick and Martin Marincin have both endured banishments to the press box with Frank Corrado, while Matt Hunwick and Roman Polak are an inconsistent third pairing.

Leafs fans hoping there's an internal solution with the AHL Marlies shouldn't hold their breath. Recent draftees Andrew Nielsen and Travis Dermott (both in 2015) have potential to be NHLers, but Marlies' head coach Sheldon Keefe is thinking long term more than short term.

"It's closer to years than it is months," Keefe said of Nielsen and Dermott playing in the NHL.
Dermott, the 34th overall pick in 2015, hit the ground running this season, posting five assists and a plus-six rating in his first eight games, but has been sidelined with a lower-body injury since late October.

Keefe was impressed with how Dermott adapted to the AHL game after skating in only one playoff contest for the Marlies last spring. Keefe said his team "hasn't been the same" since the 19-year-old went down on Oct. 29.

Dermott participated in practice this week without a non-contact jersey, but is not yet ready to play.

"Before he got injured, Dermott was a young guy who was ahead of the curve and got off to a really strong start on both sides of the puck," Keefe said. "His injury is a setback and challenge to see how he can respond to that."

Nielsen's hurdles have been different. A big defender (6-foot-3, 209 pounds) who was used to being an imposing presence in junior, the reality of playing against men has highlighted where his game needs work.

"Everyone knows what I can do on the offensive side of the puck," Nielsen said, "but it's been a question where maybe I'm not the best defensive player for my size and if I can continue to learn. If I can figure out how to use my size and my strength without having to take penalties, it's going to be big for me."

Since being drafted 65th overall by Toronto from the WHL's Lethbridge Hurricanes, Nielsen's build and hockey sense haven't gone unnoticed. He sits fourth among AHL rookie defencemen with 12 points (4-8-12) in 18 games and has been a pillar on the Marlies' power play that's seventh in the league at 23.8 percent.

The 20-year-old's apprenticeship as a pro began last spring, when he appeared in five AHL games, registering two assists. He learned the hard way how punishing the next level can be.

"You're taking food out of men's family's mouths," he said. "You're playing for keeps. It's not fun when you're the guy sitting on the bench because you made a bad play. But my whole career I've kind of been the underdog. I'm fine with that."

His size, coupled with above-average vision, is why one NHL pro scout thinks Nielsen will successfully transition to the NHL — but not for at least another year.

"Players who have good hockey sense from a defensive standpoint should be able to translate that [to the NHL]," said the scout. "There's an abrasive element that's positive. The challenge for players like him is, don't forget to use your size to your advantage. It's important that he's able to do other things without the puck because that's where the [NHL] game really is."

Nielsen credits Carrick for tutoring him on using his hips and body effectively in the AHL. Putting that together with recognizing what to do in pressure-packed moments is where Keefe says Nielsen must improve before he's ready to make the jump.

"Being big and skilled like he is, it's not quite enough at this level and certainly not at the NHL level," Keefe said. "He has to think quicker. We need him to be more competitive, close faster and protect the inside and keep his defensive positioning. It's definitely a work in progress away from the puck."