LeBron James, Liverpool collaborating on new Nike line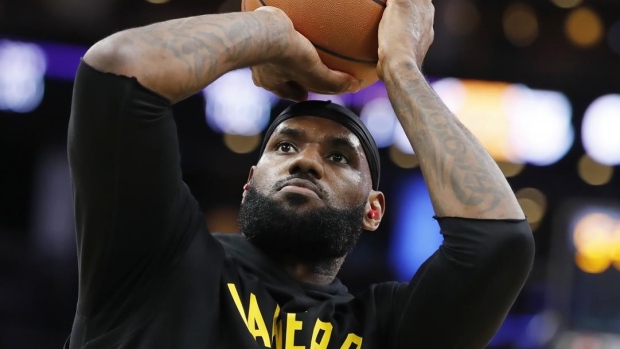 Ten years ago, LeBron James signed a marketing deal with Fenway Sports Group, who owns both Liverpool FC and the Boston Red Sox, that included a two percent stake in Liverpool. Now, he and business associate Maverick Carter are listed as partners with the group.
Today, FSG chairman and second-largest shareholder Tom Werner confirmed that Nike is planning to launch a new Liverpool product line with LeBron James, to "rival" their Air Jordan line.
Speaking to the Boston Globe, Werner confirmed that while the specifics of the line aren't confirmed, they are planning on releasing multiple new products.
"We're doing a product line with LeBron and Liverpool," Werner explained. "Nike is creating seven or eight products that connect LeBron with soccer. I don't know specifics yet, but they're going to create seven or eight products that rival the connection that Michael Jordan has with Nike."
Air Jordan is one of Nike's most recognizable brands and their association with NBA legend Michael Jordan has been used in Liverpool's rival Euro club, Paris Saint-Germain's kits since 2018.
James was pictured in Nike's first Liverpool kit in 2020, sporting a tracksuit during the launch of the LeBron James Innovation Center last month. There has not been any official marketing campaign launched yet, however. Nike also plans to use Drake and Serena Williams to market Liverpool merchandise.
Fenway Sports Group has been actively working on expanding their conglomerate across the sports world recently, as they are also in the process of finalizing a deal to purchase the Pittsburgh Penguins of the NHL.