Legal Look: Brady faces uphill battle
NFL Commissioner Roger Goodell has upheld the four-game suspension of Patriots quarterback Tom Brady. As TSN legal analyst Eric Macramalla writes, Brady has arguments but this isn't going to be easy for the star quarterback.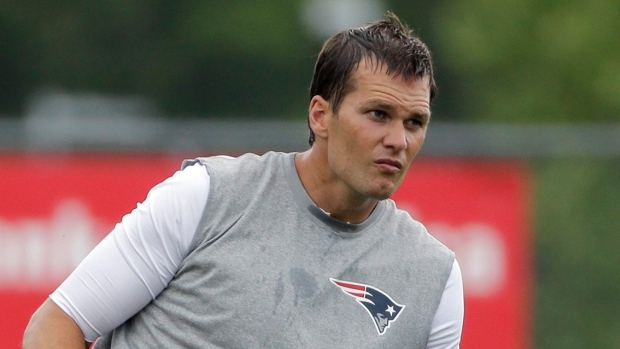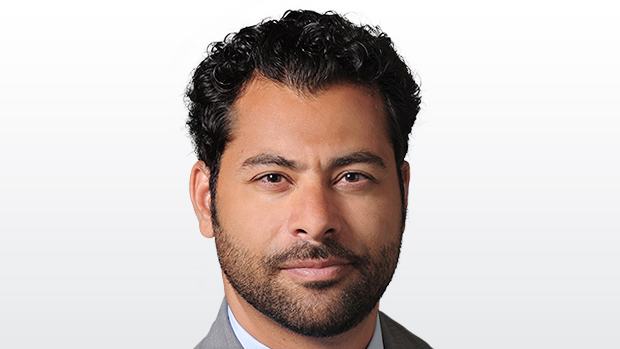 NFL Commissioner Roger Goodell has upheld Patriots quarterback Tom Brady's four-game suspension in connection with being complicit in a scheme to deflate footballs as well as interfering with the league's investigation into the matter.
This is where the fun begins as the sides are headed to court. Brady's plan is to seek an injunction temporarily setting aside the four-game suspension until such time as the case may be decided on its merits. The season starts on September 10 with the Patriots taking on the Pittsburgh Steelers. Brady wants to suit up for that game – and every game after that – and hopes he can get a judge to side with him.
Brady has arguments but this isn't going to be easy for the star quarterback.
Goodell Was Not Impartial
Article 46 of the NFL Collective Bargaining Agreement provides that Goodell may impose punishments in instances of "conduct detrimental to the integrity of, or public confidence in, the game of professional football". Under the CBA, Goodell also hears appeals and his decision constitutes the "full, final and complete disposition of the dispute".
Bottom line is this: the CBA, which was agreed upon by both the league and the Union, provides Goodell with broad discretion when it comes to imposing sanction on players, and also gives Goodell the power to decide appeals.
While that is the case, Brady will argue that the Commissioner's collectively bargained power is not absolute and has its limits. To do this, Brady will rely on something called the law of the shop. This legal principle requires that a decision be fair as well as consistent with past practice, precedent and customs of a business.
In keeping with this principle, Brady's lawyers will submit that the appeal was inherently flawed as it was fundamentally unfair. Goodell, Brady will argue, was not impartial and should never have heard the appeal.
Here are some of Brady's arguments:
1) Goodell effectively heard an appeal of his own decision, which represents an inherent bias. He had a vested interest in maintaining his initial decision as a reduction or vacation of the punishment would not have reflected well on the Commissioner.
2) Goodell commissioned the Wells Report, which concluded that it was more probable than not that Brady conspired to deflate footballs. It was therefore in Goodell's own interest to endorse the reliability and overall strength of the report on appeal.
3) There are some reports that certain teams, including the Baltimore Ravens, have pressured Goodell to uphold the suspension. This outside influence undermined the fairness of the process.
4) Brady's four-game suspension, which amounts to a fine of over $1.8 million, is far too severe and violates the basic legal principle of proportionality - the punishment must fit the crime. Specifically, they will say the rules provide that "if any individual alters the footballs, or if a non-approved ball is used in the game, the person responsible... will be subject to discipline, including but not limited to, a fine of $25,000." While this language clearly does not limit the penalty to $25,000, it nevertheless establishes a baseline for the punishment, and the suspension represents a dramatic and unwarranted departure from that baseline.
As further support for the proportionality argument, Brady will argue that Brett Favre was only fined $50,000 for failing to cooperate with the investigation into the Jenn Sterger texting scandal. Remember that Goodell justified the four-game suspension in part by relying on Brady's failure to cooperate.
5) The CBA provides that the Commissioner must issue his decision "as soon as practicable". While no time limit is provided, a decision must issue within a reasonable period of time. Goodell intentionally delayed the issuance of the decision so as to apply pressure on Brady. The season starts on September 10. An appeal of the decision could easily spill into the regular season, which may force Brady to accept the suspension since he won't get the benefit of a timely decision from the court with respect to his request to temporarily set aside the suspension.
Brady's Cell Phone
The NFL has indicated that Brady destroyed his cell phone, which had over 10,000 messages on it. This is potentially problematic for Brady. A court may not look favourably upon the destruction of potentially relevant evidence, and on that basis, may be reluctant to find for Brady. So if true, the destruction of his phone as means to obstruct the investigation could come back and haunt the quarterback.
Does Brady Win?
While his chances of success are not nonexistent, Brady is facing an uphill battle. To begin with, judges are reluctant to overturn arbitrators. The reasoning is this: arbitrators are specialists on the issues they rule on and judges are not in a better position to decide these cases. Also, judges want people to respect arbitration and take it seriously. If they didn't, the long lines at the courthouse would get a lot longer. Apart from being a partner at a law firm, I'm also an arbitrator. When I'm making my rulings, I know that unless I'm totally out in left field, my decision will stand if challenged in court.
As well, the NFLPA and players gave Goodell his broad discretionary powers, and as a result, it may now be difficult to argue that he should not be permitted to exercise those collectively bargained powers.
There is also the issue of time. Brady doesn't have a lot of it before the season starts and he may just plain run out of it and be forced to sit.
NFL Has Already Gone To Court
And there's one more thing complicating matters for Brady: while Brady has not yet appealed the decision, the NFL has very shrewdly gone to Federal Court in New York asking a judge to confirm that the arbitration decision is lawful. This is important since the NFLPA wanted to take its case to the player-friendly venue of Judge David Doty's courtroom in Minnesota. This is the same judge that has sided with the players on numerous occasions, including most recently on the Adrian Peterson appeal.
Federal courts generally follow the first-to-file rule, which means if Brady wants the case heard before Judge Doty, a lengthy court battle may follow over jurisdiction perhaps lasting months.
And that's time Brady just doesn't have.