Leggett out for season with torn Achilles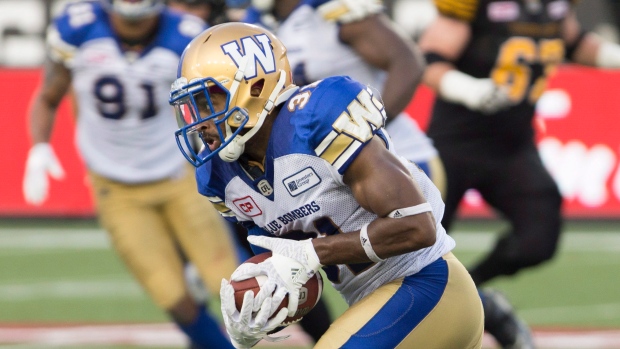 The Winnipeg Blue Bombers announced that defensive back Maurice Leggett incurred a torn Achilles tendon in yesterday's victory over the B.C. Lions and will miss the remainder of the season.
Leggett was having a solid season for the Bombers, with 50 tackles, three interceptions and three sacks in 13 games.
The Blue Bombers clinched a playoff spot with their win on Saturday and currently sit in second place in the CFL Western Conference with an 11-4 record. They will finish the season against the Toronto Argonauts at BMO Field.