Leonard, Green expected to be introduced soon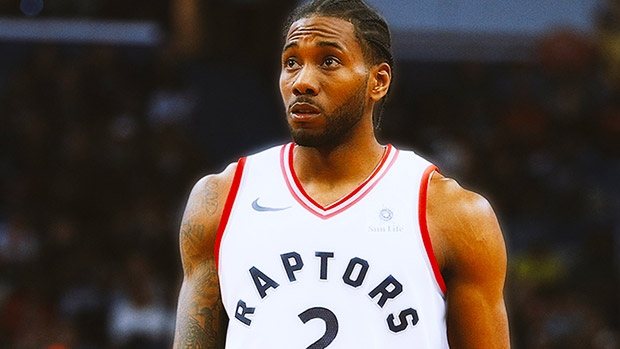 The Toronto Raptors are finally set to formally introduce their prized off-season acquisition.
According to TSN Raptors Reporter Josh Lewenberg, the Raptors will hold an introductory press conference for Kawhi Leonard and Danny Green on Friday Sept. 21, ahead of Media Day on Sept. 24 and the start of training camp on the following day.
The Raptors social media account posted a picture of Leonard standing alongside team president Masai Ujiri and general manager Bobby Webster shortly after Leonard and Green were acquired via trade with the San Antonio Spurs, but away from that, the team has remained mum on both players.
Leonard, who has twice won Defensive Player of The Year honours, and Green, who was named to the All-Defensive Second Team last season, were dealt to Toronto on July 18, in exchange for the Raptors sending the Spurs DeMar DeRozan, Jakob Poeltl and a 2019 protected first-round draft pick