Lightning hopeful Stralman will return vs. Isles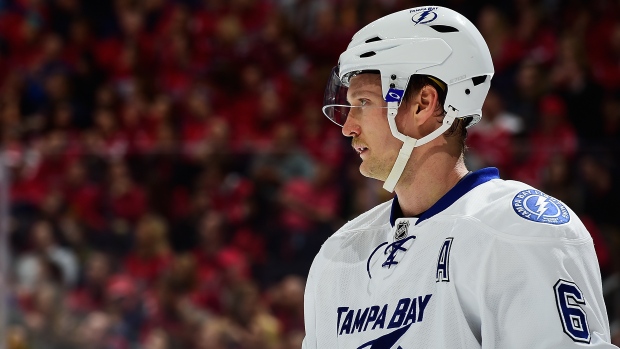 The Tampa Bay Lightning are hoping to get a boost to their lineup in the second round of the playoffs against the New York Islanders.
Injured defenceman Anton Stralman could return to the lineup at some point in the series, Lightning head coach Jon Cooper said Sunday.
"He's not skating right now but we are hopeful that he will make an appearance in this series,'' Cooper told The Tampa Tribune.
Stralman has been out since March 25 after suffering a fractured fibula in a game against the Islanders. He travelled with the Lightning for Games 3 and 4 of their first round series.
The 29-year-old scored nine goals and added 25 assists in 73 games with the Lightning this season. He was also plus-16.
Stralman scored one goal and notched nine points in 26 playoff games with the Lightning last year.
Cooper ruled out forward J.T. Brown for at least games "early" in the series. Brown suffered an upper-body injury in Game 2 of the team's first-round series against the Red Wings.