Expect another quiet trade deadline for Raptors
Trade, or stand pat? With the Feb. 18 NBA trade deadline fast approaching, there are two very reasonable schools of thought for a surging team like the Toronto Raptors. TSN's Josh Lewenberg explains.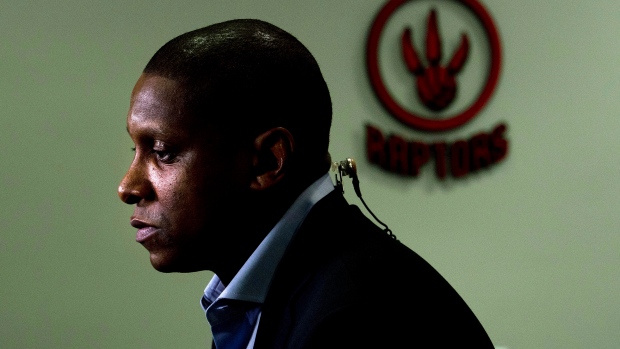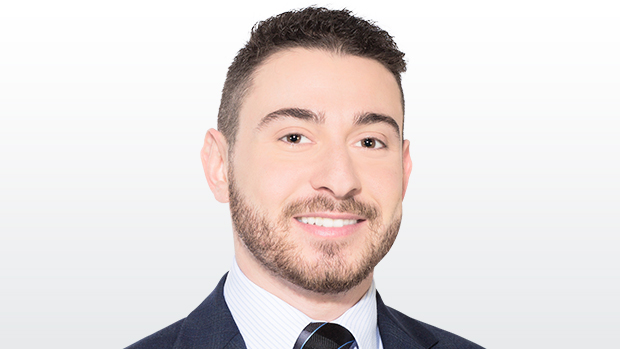 TORONTO - With the Feb. 18 NBA trade deadline fast approaching, there are two very reasonable schools of thought for a surging team like the Toronto Raptors.
Stay the course, is one. If it's not broke, don't fix it. Ride the wave and avoid disrupting the chemistry that's been built, both on and off the court. It's usually a relatively safe option and therefore one most will find boring.
Undoubtedly the other is more fun, a popular approach amongst fans and the media alike: go for it.
Now's the time, advocates of this more aggressive method might argue, and they wouldn't be wrong, necessarily. The Eastern Conference is as balanced as it has been in almost two decades and the Raptors have started to separate themselves as its second-best team, inching closer and closer to Cleveland at the top. Opportunity knocks.
The Blue Jays did it, some Toronto sports fans might point out. They swung for the fences ahead of baseball's deadline this past summer and it nearly took them to the World Series. So why wouldn't the Raptors?
The easiest answer: the NBA's salary cap makes it very difficult to do so. Whether you like it or not, whether he's even interested in making a big splash or not, that's the most important thing to consider if and when Masai Ujiri stands pat at the deadline. He may not have much of a choice. In-season trades, particularly big ones, rarely come together for that reason and, based on the team's current salary structure, the Raptors are especially limited in what they're able to pull off at the moment.
The good news, at least for their future: they have accumulated a nice collection of cheap assets - two rookies (Delon Wright and Norman Powell), two intriguing sophomores (Bruno Caboclo and Lucas Nogueira) and, most importantly, four first-round draft picks over the next two years, including a likely lottery selection this summer (coming from the Knicks or Nuggets, whichever pick falls lower in the draft order).
However, unlike in baseball, teams aren't able to take on massive amounts of salary at will, meaning those picks and prospects can't just be parlayed into stars. The salary of the players coming in have to match the salary of the players (and/or assets) that are outgoing, or at least come pretty close. Toronto, like most teams, is over the cap but under the tax threshold. Provided they remain under the tax, they can take on 150 per cent of their outgoing salary in a trade.
So say they were to attach James Johnson - who makes just $2.5-million in this, the final year of his deal - to one or two of their picks, which have no monetary value, they can only take back a player making $3.75-million this season.
For the first time in years, the bulk of Toronto's payroll is allocated to its best and most important players. DeMarre Carroll ($13.6-million), Kyle Lowry ($12-million) and DeMar DeRozan ($9.5-million) are at the top, while the team's five non-rotation players (Nogueira, Wright, Caboclo, Anthony Bennett and Powell) are at the bottom, each making less than $2-million. Johnson, as mentioned above, makes just over $2-million. Luis Scola and Bismack Biyombo are each earning around $3-million. Ironically, that's the hierarchy most teams strive for, but without expendable salary on the books it's basically impossible to add a significant piece using low-cost assets as the primary trade bait.
Last season, for example, the Raptors could have conceivably used the expiring contracts of Landry Fields and Chuck Hayes - each worth roughly $6-million - as salary-matching tools, along with a pick, to acquire a player worth up to $18-million from a rebuilding team.
It's worth noting that, even if this were an option for Toronto, there are only a small handful of teams looking to sell at the deadline this year, on account of the parity towards the bottom half of both conferences.
To complicate matters further, Jonas Valanciunas and Terrence Ross - two of the team's more coveted players - are impacted by what's known as the "poison pill provision", making them extremely tough to deal until this summer, when their contract extensions kick in.
So, assuming Ujiri is committed to keeping his core together for at least the remainder of the season - and why wouldn't he be? - the two players that would almost certainly need to be included in any sizeable trade would be Cory Joseph ($7-million) and/or Patrick Patterson ($6.29-million). Immediately, that begs the question: is it even worth it?
Firstly, you couldn't move either without acquiring a replacement at their positions and even with that in mind, they've both been huge factors in this team's recent success. Since Jan. 1, the Raptors are 15-3. In that time, they've outscored opponents by 172 points with Patterson on the floor and 146 with Joseph on the floor - the two highest marks on the team. You would have to be getting back a clear and pretty significant upgrade to even consider letting them go.
Ujiri has been working the phones, as much or more than in years past, according to a source, and he'll continue to do so up until the 3pm et deadline next Thursday. In Jeff Weltman and Bobby Webster he has a very capable team at his side, one that is extremely well versed on the workings of the cap. If there's something out there, a move in which the reward outweighs the risk, and a conceivable way of getting it done, they'll explore it.
Last week ESPN reported the Raptors were looking into Suns forwards P.J. Tucker and Markieff Morris and while the source is credible, it should be noted that Toronto's front office doesn't leak that sort of information - they haven't since Ujiri took over. If it's not coming from the Raptors, it's likely coming from the Suns, or an agent, both of whom could be using the report for leverage.
Morris' situation is well documented. He's unhappy in Phoenix and wants out. He's made that clear, stating as much over the summer and feuding with now ex-coach Jeff Hornacek throughout the season - one of his worst as a pro. He has talent and, at 26, he still has upside, as he proved earlier this month when he dropped a season-high 30 points on the Raptors, albeit right after Hornacek was finally let go. However, with Ujiri valuing chemistry - something that's just about impossible to quantify - is he enough of an upgrade over Patterson (who would have to go the other way, along with a pick, at minimum) to justify taking on the perceived baggage and risk damaging the Raptors' mojo?
That first approach, the patient approach, is one they have opted for at the deadline in each of the past two years, acquiring reserve point guard Nando de Colo in 2014 and standing pat last season. Sure, in both cases the end result was the same: a first-round exit from the playoffs, but those who believe this is the same team haven't been paying much attention. On Monday the Raptors won for the 14th time in 15 games. They're one of the NBA's most improved defensive clubs, by design, and have already exceeded last season's win total against teams over .500 (15-21 last year, 16-9 so far this season).
Regardless of whether or not they end up making a move next week, they'll be adding a game-changing piece to an already potent lineup when Carroll returns from injury, likely sometime in March. That, in and of itself, could give them a major boost going into the playoffs, the sort of lift his signing was intended to give them heading into the season.
The fact is, most teams are relatively quiet at the deadline, save for a smaller move here and there. Ujiri has done most of his work during the off-season and figures to be active again leading up to the draft and in the summer, as the rising cap should give him more flexibility. For now, you can expect another quiet trade deadline in Toronto.