Lindros files lawsuit against former referee
Eric Lindros has launched a $250,000 defamation lawsuit against former NHL referee Paul Stewart and the Huffington Post, after Stewart wrote a column for the online news website that allegedly made the former Philadelphia Flyers star forward look like a "dickhead."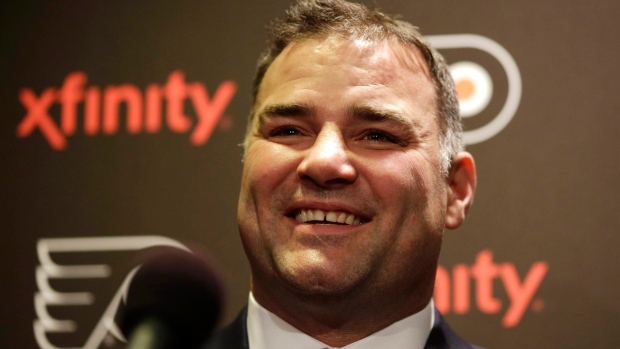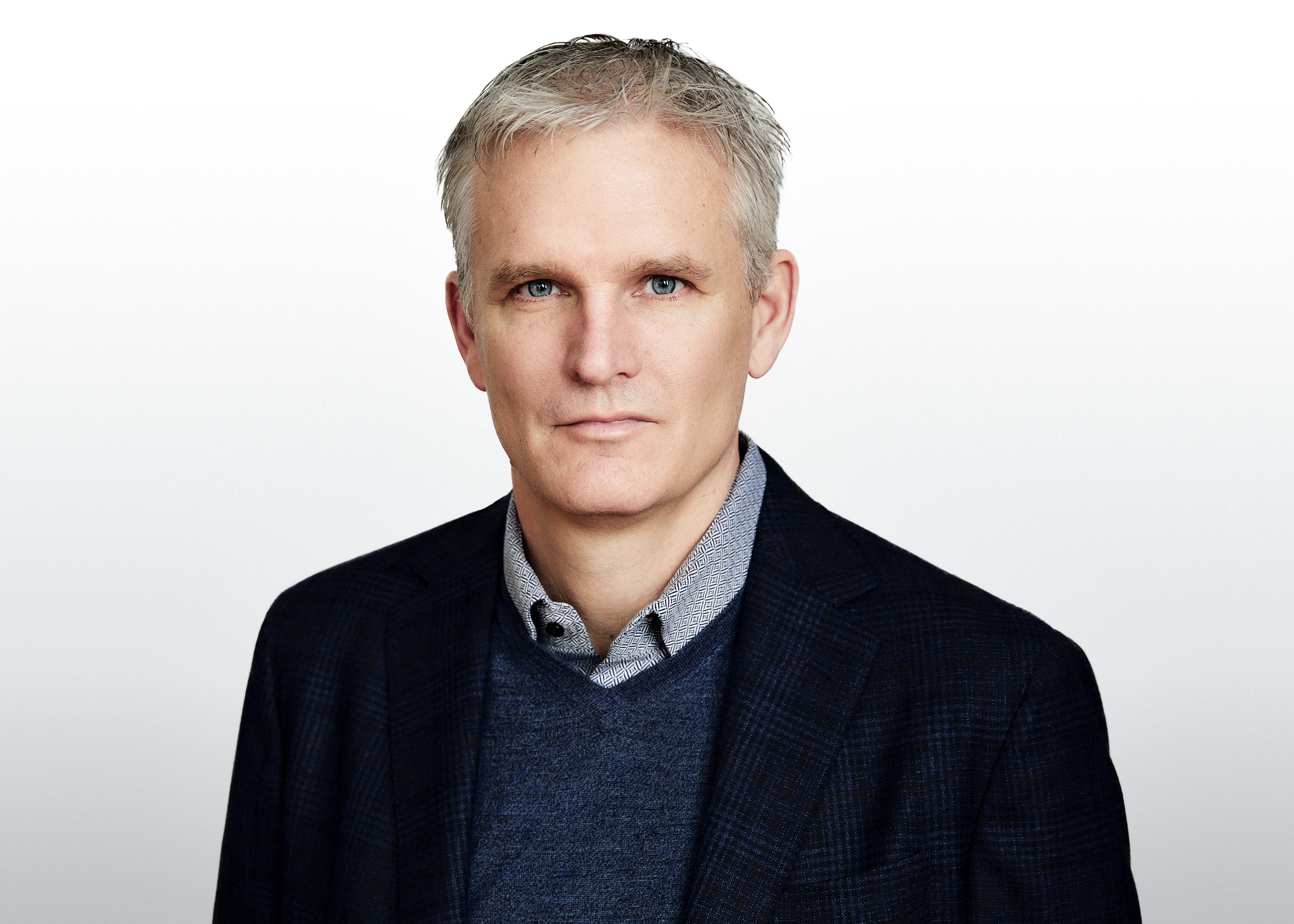 Eric Lindros has launched a $250,000 defamation lawsuit against former NHL referee Paul Stewart and the Huffington Post, after Stewart wrote a column for the online news website that allegedly made the former Philadelphia Flyers star forward look like a "dickhead."
In documents filed in an Ontario court, Lindros says his reputation has been sullied after Stewart wrote about his poor on-ice relationship with Lindros, which was capped by an incident when Lindros allegedly tore up posters he was asked by Stewart to autograph for a charity.
Lindros's claims have not been proven in court and the Huffington Post has not filed a statement of defence. Lindros's lawyer Geoff Shaw said in an interview that Stewart has served him with a statement of defence, although it has not yet been been added to the public court record.
Originally, the claim sought $3 million in damages, but in an amended claim that has been issued, that amount was changed to $250,000.
In an emailed statement, Huffington Post Canada managing editor Kenny Yum wrote, "This is before our lawyers and I can't comment." Stewart, reached in the U.S., declined to discuss the case. "I don't have anything to say," he said. "I don't have a comment."
Stewart, who is the only U.S.-born citizen to have played and refereed in the NHL, has been a frequent contributor to the Huffington Post since he retired as a referee in 2003.
In a July 16, 2014, column headlined "Hecklers, Hooligans and the Striped-Shirted Maitre D," which is still available on the Huffington Post website, Stewart wrote about his dealings with Lindros after he entered the NHL in 1992.
"Eric Lindros was a player I got off with on the wrong foot and we never developed a rapport because neither he nor I wanted one," Stewart wrote in his online column. "It started out innocently enough.
"I was working an afternoon Philadelphia-New Jersey game at the Spectrum; the back end of a home-and-home. The Devils won the previous game, 6-4, in a game refereed by Mark Faucette. The game got chippy late in the third period, with about 40 penalty minutes being handed out in the final five minutes, including roughing penalties to Lindros and Scott Stevens in the waning seconds of the game.
"The start of the game at the Spectrum was delayed several minutes. I had to wait for the red light on the scorer's table to indicate that the broadcast had returned from a commercial and it was OK to drop the opening faceoff.
"During the delay, I made small talk with several of the Devils and Flyers on the ice. I said hello to Mark Recchi and talked to Bernie Nicholls. I then tried to greet the 19-year-old rookie Lindros."'Hey, Eric. How are things going? How's your dad?' I asked.
"The response: '[Bleep] you. Just drop the [bleeping] puck already.'"
Lindros was apparently in a bad mood because he'd recently missed 12 games with a knee injury, the team was in a losing skid, and he'd had a tough game in New Jersey. This game was also played about a week after Lindros had to go to court in Toronto after the Koo Koo Bananas incident. You know what? Those were his problems, not mine. But we were about to have a mutual problem."
"Right off the opening faceoff, Lindros bulled forward and drilled Nicholls under the chin with his stick. I ditched Lindros on a high-sticking penalty.
"Before the game, I had brought a tube filled with posters to Flyers' equipment manager Jim "Turk" Evers. The posters, which depicted Recchi and Lindros, were to be autographed and then donated to a charity auction. I had done a similar thing in other cities, such as a Cam Neely and Ray Bourque poster in Boston, and a Mario Lemieux and Jaromir Jagr in Pittsburgh.
"After the game, I want to Turk to collect the poster tube.
"'Stewy, you're not going to like this,' Evers said. 'I don't have them.'
"'What do you mean you don't have them?' I asked.
"'Well, Rex signed the posters but when Eric found out they were for you, he tore every one of them up. I'm sorry about that.'
"I never spoke to Eric Lindros again.
"One year, much later in his career when he was with the Rangers, I ended up getting him on eight minor penalties that season. I caught some heat for it from John Davidson on the Rangers' broadcasts, but the truth of the matter was this: I did NOT go out of my way to 'invent' penalties on Lindros -- or any player -- but I wasn't going to give that guy a break on anything borderline that I might have let slide with a player who had gained acceptability with me.
Lindros says in his court filing that Stewart's column was republished by various websites at least 47 times during the first month after its publication.
"It was both intended and foreseeable to Stewart and the AOL defendants that the article would receive widespread public attention and readership," Lindros's lawyers wrote in his statement of claim. "Lindros is a well-known public figure, particularly in Canada and the United States and other countries where ice hockey is popular. … (Lindros) has suffered aggravated damages as a consequence of the republications.
"The republications reported that 'Eric Lindros was apparently an enormous (bleep)' and that 'Lindros angrily tearing up charity posters is a high point in athlete dickhead behaviour.'
Lindros denies Stewart's allegations.
"The statement that Lindros did not want a rapport with Stewart is false and makes Lindros out to be unfriendly or hostile," Lindros's lawyers wrote in his pleadings.
The claim that Lindros swore at Stewart similarly makes the former NHL star out to be insulting and hostile, his court pleadings say.
"The statement that Lindros refused to sign posters intended for a charity auction, and more shockingly, tore them up because they were solicited by Stewart is false and makes Lindros out to be unfriendly, hostile, rude, insulting, vindictive, cruel, uncharitable and generally a despicable person."
A person close to Lindros said he has raised millions of dollars for various charities and that's the reason he's pursuing the lawsuit - because his reputation is important to fostering relationships with non-profits.
In an interview with Philadelphia radio station WMMR that aired on July 18, 2014, Evers, the Flyers equipment manager, denied Stewart's accusation.
"(Lindros) was a good guy. He was never like this gentleman Paul Stewart was saying. I read the blog that he gave me posters for Eric to sign for a charity. To my recollection, he never gave me any posters. And even if he did, Eric would sign them. Eric was as good a leader as Bobby Clarke was."
Evers said he didn't know why Stewart was making the accusations against Lindros.
"Maybe (Stewart) had too many concussions," Evers told the radio station.