Link between fighting, concussions, 'personal tragedies' discussed in unsealed NHL emails
A U.S. federal court in Minneapolis has unsealed a trove of sensitive emails sent between high-ranking National Hockey League executives, writes TSN Senior Correspondent Rick Westhead.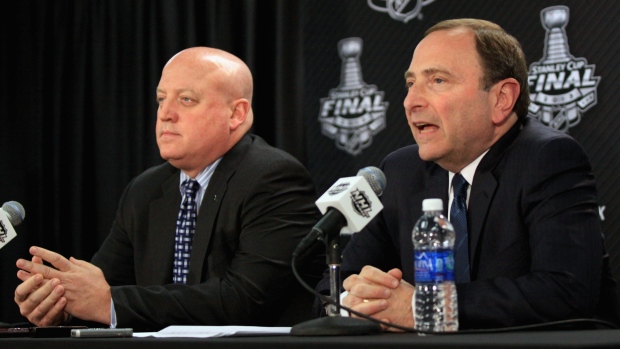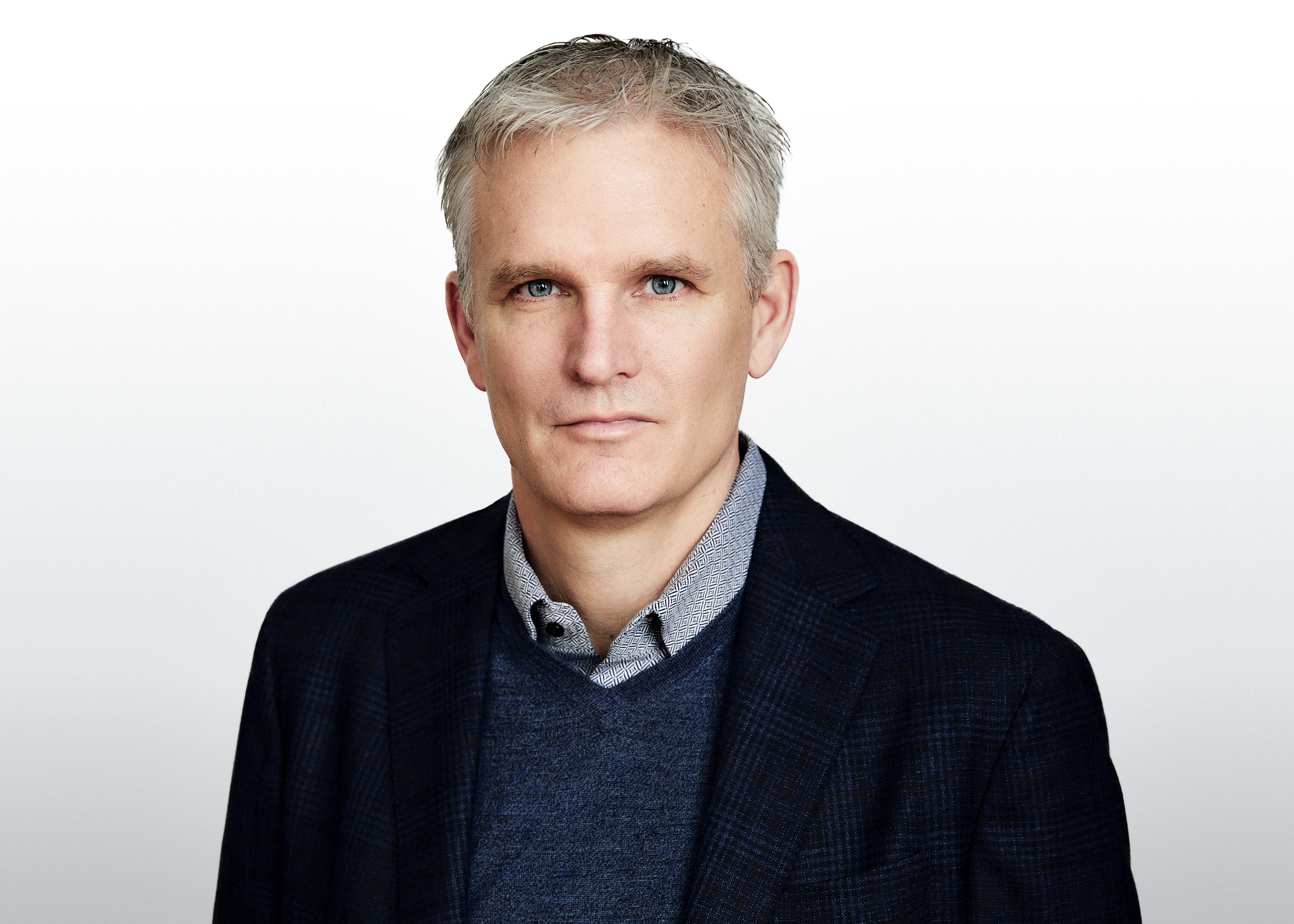 A U.S. federal court in Minneapolis has unsealed a trove of sensitive emails sent between high-ranking National Hockey League executives, including one email exchange in which NHL deputy commissioner Bill Daly links fighting in hockey to concussions, depression, and "personal tragedies."
The 2011 email chain — which also includes the contention by a top NHL official that players have used pills for everything from waking up and sleeping to easing pain and amping up — is among a series of documents newly unsealed by a Minnesota judge who is overseeing a lawsuit filed by a group of former NHL players.
While the NHL argues players should have been able to put "two and two" together about the consequences of repeated head trauma, the former players charge the league has underplayed the dangers of repeated head injuries, putting its own profits ahead of player safety.
Daly's email about "personal tragedies" was sent in September 2011, after three NHL enforcers — Derek Boogaard, Rick Rypien, and Wade Belak — died in a span of four months. On Sept. 2, 2011, The Globe and Mail newspaper published a story headlined, "Getting rid of hockey's goons." Shanahan, who has since left his job as chief NHL disciplinarian to become the Toronto Maple Leafs' president, emailed the Globe story to Bettman and Daly.
"Do you remember what happened when we tried to eliminate the staged fights?" Bettman wrote in a Sept. 3, 2011, email to Shanahan and Daly. "The 'fighters' objected and so did the pa [NHLPA]. Eliminating fighting would mean eliminating the jobs of the 'fighters', meaning that these guys would not have NHL careers. An interesting question is whether being an NHL fighter does this to you (I don't believe so) or whether a certain type of person (who wouldn't otherwise be skilled enough to be an NHL player) gravitates to this job (I believe more likely)."
Daly replied: "I tend to think its a little bit of both. Fighting raises the incidence of head injuries/concussions, which raises the incidence of depression onset, which raises the incidence of personal tragedies."
"I believe the fighting and possible concussions could aggravate a condition," Bettman wrote. "But if you think about the tragedies there were probably certain predispositions. Again, though, the bigger issue is whether the [NHLPA] would consent to in effect eliminate a certain type of 'role' and player. And, if they don't, we might try to do it anyway and take the 'fight' (pun intended)."
Shanahan responded: "The previous regime at the [NHLPA] definitely would fight it. But I thought their current position on illegal checks to the head is that it should encompass ALL contact, If we keep this simply about concussions and brain injuries then how can they argue against it."
Shanahan added that NHL tough guys have long found ways to self-medicate to deal with their role.
"This is not the same role as it was in the 80's and 90's," Shanahan wrote. "Fighters used to aspire to become regular players. Train and practice to move from 4th line to 3rd. Now they train and practice becoming more fearsome fighters. They used to take alcohol or cocaine to cope. (Kordic) Now they take pills. Pills to sleep. Pills to wake up. Pills to ease the pain. Pills to amp up. Getting them online."
Bettman, in the final email in the Sept. 3, 2011, chain that the court unsealed, wrote that it was still unclear whether the NHLPA would agree to eliminate fighting.
"Agree, but remember you are about to try to take a certain type of player (or aspiring player) and tell him his ability to earn more money than he could probably make doing anything else is over!" Bettman wrote. "The current head of the union spent a decade in baseball protecting steroid users over what was best for the vast majority of his players and the game."
Neither Daly nor NHL senior vice-president of communications Gary Meagher replied to repeated requests seeking comment about the emails.
Lawyers for the former players say Daly's email, which the NHL battled to keep secret, appears to contradict the league's public stance on the alleged link between hockey, and long-term brain injuries. NHL commissioner Gary Bettman for years has steadfastly denied that such a link exists.
"While the NFL has recently admitted the link between repetitive trauma in sport and long-term brain disease, the NHL continues to deny the link, insisting that hockey is not football," Michael Cashman, a lawyer for the former players, said in an interview. "Contrary to those public denials, this internal email from senior NHL executive Bill Daly to commissioner Bettman acknowledges the link between head injuries, depression and personal tragedies."
The documents disclosed by U.S. federal court Judge Susan Nelson are among a series court exhibits that the NHL initially tried to keep hidden from public view.
While a magistrate judge initially agreed with the NHL that many of those exhibits should remain sealed completely or in part, lawyers for the former players appealed the magistrate judge's decision to Nelson, who is overseeing the high-stakes NHL concussion lawsuit.
CTV's W5 has been granted intervenor status in the case and on Friday obtained a cache of more than 240 court exhibits, which range from internal NHL email correspondence to minutes of NHL board of governor meetings to confidential NHL concussion analysis. The NHL battled to keep many of the documents obtained by W5 out of public view.
In January at the NHL All-Star Game in Nashville, Bettman was asked about the court-ordered disclosure of emails.
"The selective released leaking of documents out of context may cause some people to scratch their heads, a couple of other people maybe to, for a brief moment, be a little embarrassed about salty language or the like," he said. "But I'm very comfortable with our record.
"I think in terms of us doing our business on an ongoing basis and the fact that we have the league to run, I'd prefer these things not be public. They'll be a distraction at best, but I don't think they impact the rest of the case."
Among the newly unsealed documents is a 2014 email sent by Meagher, the NHL's senior vice-president of communications, who wrote the NFL's concern for player safety was "smoke and mirrors."
The NHL, Meagher wrote, has "never been in the business of making the game safer on all levels."
In the wake of the NHL concussion lawsuit, which was filed in September 2013, the league hired market-research company Edelman Berland to conduct a survey about fan perception of violence in the NHL versus the NFL.
On Aug. 4, 2014, the New York-based company's chief executive, Mike Berland, sent Meagher the survey, which the court has agreed to keep secret, at the NHL's request. An email conversation about the survey, however, has been unsealed.
"What do you think?" Berland wrote to Meagher.
"I could sum up in one line… NFL is in the business of selling that they are making the game of football safer at all levels -- it is smoke and mirrors but they are masters of smoke and mirrors," Meagher replied on Aug. 4. "The nhl has never been in the business of trying to make the game safer at all levels and we have never tried to sell the fact that this is who we are… The question is: should we be in that business and if we were, what could we possibly achieve without throwing millions of dollars at education."
Berland replied: "Very cynical, Gary. Is that your real response?
"Not cynical at all," Meagher answered. "NFL invests hundreds of thousands of dollars each year around their pr campaign to deal with violence … They produce concussion websites, send former players around teaching young players how to play the game safer, they produce videos for young football players ... I could go on and on ... We do none of that and don't view it as an important part of our mandate … NFL views their role as being leaders in the game of football …"
Cashman, one of the lawyers for the former players, told TSN that Meagher's email is evidence that the NHL "has never been serious about player safety at all levels of hockey and has been unwilling to spend the money necessary to be a true leader."
"This and other unsealed documents demonstrate that the NHL sells and promotes violence – hate, as admitted by NHL executive vice-president Colin Campbell – and that its concussion program appears to have been a public relations ploy to make it look like the NHL has been doing something about concussions and brain injuries," Cashman said.
Cashman said another newly unsealed exhibit highlights that the NHL, contrary to Meagher's email, wants to be seen publicly as an industry leader when it comes to promoting safety in all levels of hockey.
A January 2011 internal NHL report titled "Concussions in the NHL: Injury patterns, evaluations and management," details how NHL doctors were among various stakeholders from the hockey medical community who participated in a two-day summit on concussions in October 2010 at the Mayo Clinic.
The same report described how the NHL had been working with companies including Reebok and Scotiabank on a concussion education video for youth hockey players, families and coaches in Canada.
In December of 2011, three months after the email chain in which Daly wrote of a connection between fighting and "personal tragedies," Bettman emailed Shanahan, Daly, and NHL senior vice-president Colin Campbell after Philadelphia Flyers rookie Sean Couturier suffered a head injury.
Couturier was the third Flyer sidelined by a head injury in a week.
"Can you believe this run of injuries," Bettman wrote in a Dec. 17, 2011, email. "Couturier just took a puck to the head."
Shanahan replied: "Another busy night."
"How bad?" Bettman wrote.
"Just a couple plays but one on a Boston player and one on Mtl player," Shanahan wrote. "As it turns out I think only the Boston MIGHT get a small suspension. The Mtl player picks the head but the NJ players leans 'just prior'. No injury and no history. Very similar to Malone/Campoli (but in their favor this time)"
"Any more concussions?" Bettman replied.
"Not so far," Shanahan replied.
"Night is young!" Bettman wrote.