Lions grant free agent status to Gaitor, Bazzie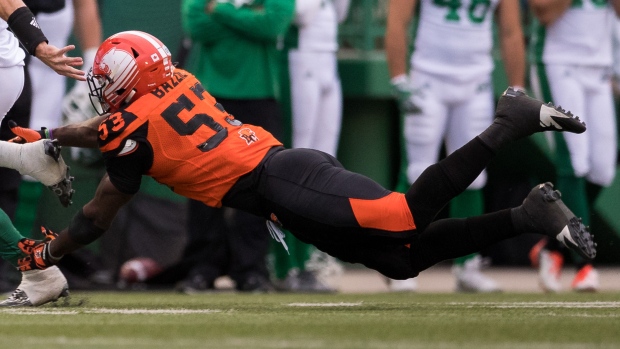 The BC Lions granted early free agent status to defensive back Anthony Gaitor and defensive lineman Alex Bazzie enabling both players to sign with NFL teams.
According to the NFL transaction wire, Gaitor signed a reserve/future contract with the Saints. The 28-year-old spent 2016 with the Lions, and joins linebacker Adam Bighill and safety Forrest Hightower as signings this week from the CFL. Gaitor had 35 tackles and two interceptions in 11 games last year.
Gaitor is a seventh-round pick by the Tampa Bay Buccaneers in 2011.
According to TSN's Farhan Lalji, Bazzie is expected to sign a reserve/future contract with the Colts.
The 26-year-old Bazzie led the Lions with 11 sacks over 18 games last season, helping BC tie for the league lead in that department. The six-foot-one, 228-pound Marshall product posted 29 sacks in 50 career CFL games.