Lions lose Moore, Brooks against Roughriders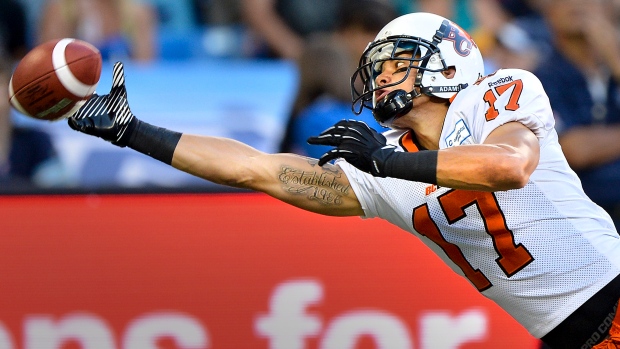 BC Lions receiver Nick Moore left the team's game against the Saskatchewan Roughriders Sunday with a back injury.
Moore had two receptions for 26 yards before exiting the game.
The Lions also lost defensive tackle Mic'hale Brooks to a knee injury, but TSN's Farhan Lalji reported the injury isn't expected to be serious.