Lions QB Rodgers informs team he will retire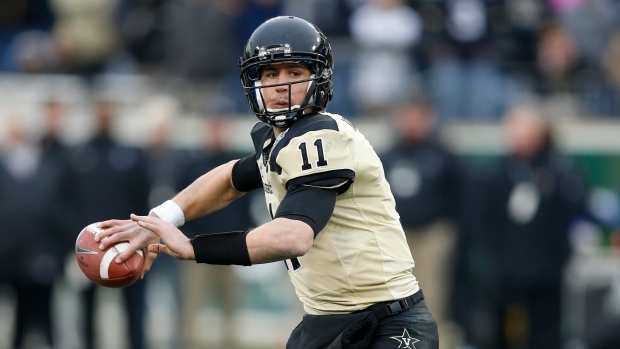 Jordan Rodgers is retiring from football.
The younger brother of two-time NFL MVP Aaron Rodgers has informed the B.C. Lions he will not be attending training camp and does not plan to play football in 2015.
Rodgers joined the Lions in October, 2014 after brief NFL stints with the Jacksonville Jaguars, Tampa Bay Buccaneers and Miami Dolphins.
The Lions signed quarterback Grant Hedrick on Tuesday. He will take Rodgers' vacated roster spot and become seventh quarterback on the Lions roster.
B.C. also signed international offensive linemen Jason Foster and Josh Aladenoye on Tuesday, as well as international kicker Anthony Fera.
The Lions open training camp on May 31.