Lions re-sign DB Lee, add DL Ainsworth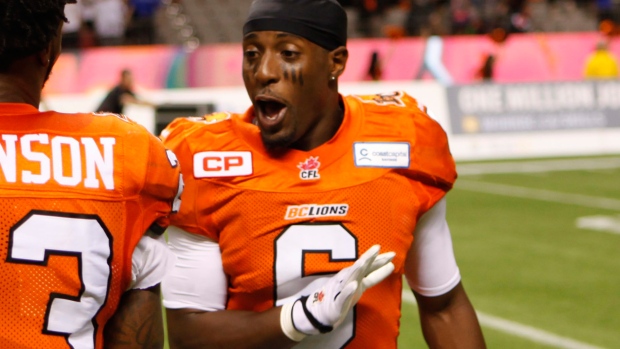 The BC Lions announced they've re-signed defensive back TJ Lee and added defensive lineman Dylan Ainsworth.
Lee played in just four games for the Lions last season before suffering an Achilles injury.
"I'm at 100% and ready to go right now," said Lee from his home in Bellingham. "I'm thrilled to be back with the Lions knowing how good we're going to be as a team this year."
The year before Lee's injury, the DB had 79 tackles and four interceptions in 17 games.
"TJ is a young and talented defensive back who has developed into a very versatile and important part of our defensive secondary," said GM and head coach Wally Buono.
Ainsworth had spent his first three seasons with the Saskatchewan Roughriders. The special teams ace had 29 tackles through two seasons in Saskatchewan.
The Lions also announced earlier Friday they had released veteran defensive back Ryan Phillips.
"After a number of conversations with Ryan this off-season regarding his role in our defence, we have mutually decided at this time that the best path for both parties is to grant him free agent status," Lions head coach/GM Wally Buono said in a statement. "I have tremendous respect for Ryan and everything he has contributed to our organization during the past 12 years."
Phillips played 212 regular-season games for the Lions and won the Grey Cup in 2006 and 2011. The Seattle native leaves B.C. with 47 interceptions and six touchdowns to go along with 478 defensive tackles.
Phillips appeared in all 18 games for the Lions in 2016, registering one interception and 30 defensive tackles.
"Decisions like this are never easy and are made after careful consideration," said Buono. "We are extremely grateful for his service to the club both on and off the field and we wish him the very best."