Lions season now all about the future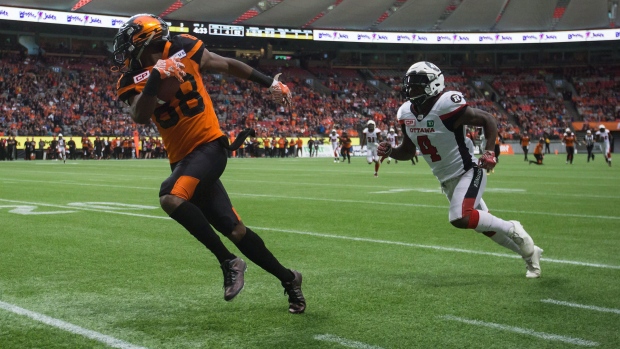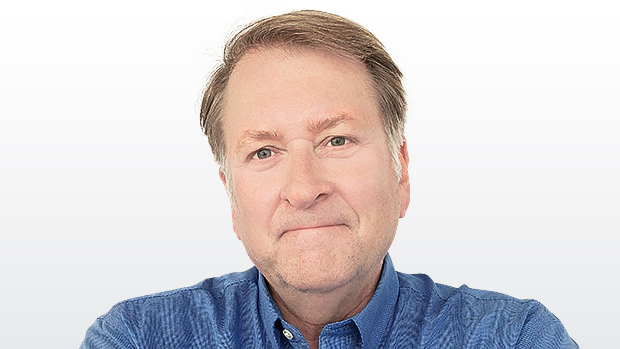 WINNIPEG — The scenario facing Shaquille Johnson well before starting his journey to becoming a starting receiver with the B.C. Lions is a lot like the collective malaise currently facing everyone else on the CFL team.
Once upon a time back in college, Johnson thought he had it all figured out, reckoning he could make it on the strength of talent alone as he drifted from academic failures at Western University and McGill.
Also once upon a time, like about in training camp this spring, the Lions thought they, too, had all the answers and came to the erroneous conclusion they could maintain a 20-year string of playoff appearances without realizing the shortcomings which now seem more apparent.
With a week having passed to let the disappointment resonate, the Lions begin to play out the final two meaningless games of the regular season starting with yet another road engagement Saturday against the Winnipeg Blue Bombers (1 p.m., TSN, 11 a.m., pre-game TSN 1040).
It's games like this and the Lions' home finale against the Toronto Argonauts that become of vital importance to players like Johnson, who represents the future of an organization that must undergo a transition. As a second-year player whose growth in the Lions receiving corps this season is impossible to ignore, Johnson is already ahead of a large group of players who are being unchained off the practice roster to play against Winnipeg.
Five newcomers will draw into the starting lineup, part of a group of 15 rookies and sophomores on the 46-man roster Saturday.
"I feel like it's been a blessing to my success to see how veterans prepare. I didn't really know how before. The small things. The art of football," said Johnson, who has more receiving yards this year than teammates Nick Moore, Marco Iannuzzi and Chris Williams.
And with so many other issues, not the least of which is the future of coach/GM Wally Buono, plus a locker room described by veterans as being devoid of leadership, the thought a 24-year-old like Johnson managing to swim safely in an environment that is less than pristine represents an element of hope for the Lions.
"Normally, with draft picks, they usually take two to three years to make an impact. Shaq's impact is growing by the week," said Lions director of Canadian scouting Geroy Simon, who pushed Buono to draft Johnson and has nudged even more for an expanded role in the offence.
"He has the skill set of an American receiver who played in the NCAA."
Told about Simon's comment, the Lions receiver simply beamed.
Buono won't go so far to suggest all the problems of the Lions will be solved because of the work done at the Canadian college draft the last few seasons, but it will help.
"I'm not saying the cupboard is stocked," admitted Buono, who took Johnson in the fourth round last year and still has nine players on board from the last two draft classes. "But we have some good young players and the last two years have helped replenish the cupboard."
A season gone wrong has represented a chance for Canadian starters like Junior Luke, Anthony Thompson, Maxx Forde and Johnson. Here's some other names worth knowing who are about to be seen and heard Friday.
OFFENCE: Tyler Davis may have been considered by the Lions to be a Chris Rainey clone in training camp, but the son of Oakland Raiders running back Clarence Davis was returning kicks alongside Rainey this week and will play instead of Jeremiah Johnson. On the offensive line, Kelvin Palmer may have run out of chances. Keavon Milton (6-foot-7, 300, Louisiana-Munroe) will get Palmer's spot, with the Lions still living in the hope they can somehow salvage LT Antonio Johnson. Third overall Canadian pick Danny Vandervoort will play as the search to replace retiring WR Marco Iannuzzi commences in earnest.
DEFENCE: Luther Maddy (6-foot-2, 285, Virginia Tech), the only other player besides Davis to stick it out all season on the practice roster, will get a chance to move past Bryant Turner. Maddy will play alongside Kourtnei Brown (6-foot-4, 255, Clemson), who is desperately looking for a place to call home having been cut nine times in three years. Kendall James (5-foot-11, 180, Maine) has a chance to claim a vacancy at wide-side cornerback with the release of Anthony Gaitor.
If it all still only means that a late October game looks like a preseason contest for the first time in 21 years for the Lions, leave the lamenting until later. And whether Buono will be asked by club owner David Braley to stay another year, or if the serious heavy lifting associated with brand reconstruction can commence, is a question to ponder after the season.
There are also the problems inside a locker room that become more apparent in a losing season.
"It's just going to take a shift in the culture and the mindset of the guys that are around here and knowing that if we actually do what the coaches ask, we can be successful," said receiver Emmanuel Arceneaux. "You got to learn a few lessons; guys now know that maybe 'my way of doing things' isn't getting it done."
For now, it's time to watch guys like Johnson to determine if there's any hope.
LIONS TALES: A bid by offensive lineman Hunter Steward to turn in two straight injury-free seasons ended in practice this week when he collided with teammate Cody Husband. Steward is now in a walking boot with a sprained ankle, raising the prospects the pending free agent has played his last game for the Lions. "It's rare you get through 18 games without injury. It's a tough deal," said Steward, who added that he has grown to be more comfortable at guard than tackle. David Foucault will start for Steward but Charles Vaillancourt will also be busy picking up for Kirby Fabien, who'll be monitored because of a knee injury. … Buono said the Lions will resist the opportunity to give backup QB Alex Ross playing time, stating that Jon Jennings needs the game to develop. Jeremiah Johnson and Chris Williams will be scratched off the game-day roster.