L.A. expected to be named 2017 NHL All-Star host
Frank Seravalli, TSN Senior Hockey Reporter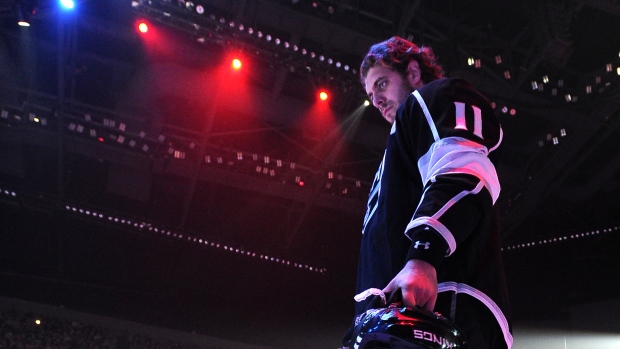 NASHVILLE — The NHL is expected to announce Los Angeles as host of the 2017 All-Star Game at Staples Center.
Returning to Los Angeles for the first time since 2002, All-Star weekend will coincide with the Kings' 50th anniversary season.
The league's announcement may be made during this weekend's festivities in Nashville, pending the finalization of some paperwork.
The All-Star Game in sunny Hollywood promises to be a star-studded affair. Even though the Maple Leafs are also celebrating their 100th anniversary next season, there are concerns that the Toronto market will be flooded with events in 2016-17, ranging from the 17-game World Cup of Hockey at Air Canada Centre in September to an expected outdoor extravaganza at BMO Field.
The NHL has yet to announce a full slate of details for the league's centennial season.
The Kings are a member of the NHL's Class of 1967, a group of six new teams that doubled the size of the league. Philadelphia, Pittsburgh and St. Louis will also be celebrating their 50th anniversaries next season.
Nashville is hosting the NHL's mid-season celebration for the first time in franchise history. The Predators entered the league in 1998. Three NHL cities have yet to host an All-Star Game: Anaheim, Arizona and Winnipeg.
Frank Seravalli can be reached at frank.seravalli@bellmedia.ca.