Searching for Kyle Lowry
Whether it's physical or mental or both, Kyle Lowry is mired in one of the worst slumps of his professional career at the most inopportune time. All he can do is fight through it.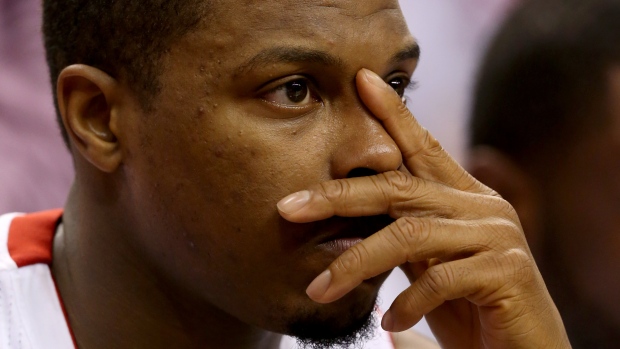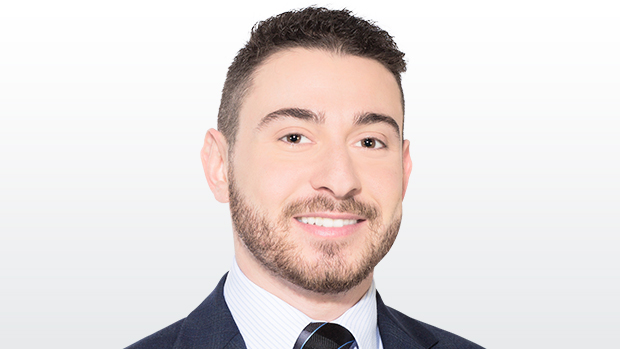 TORONTO - Ninety minutes after the final buzzer it was just Kyle Lowry and a basketball.
About two hours earlier, the Air Canada Centre was buzzing. The sell-out crowd had started to thin out; many assumed the game was settled as the Raptors trailed by six in the dying seconds, but those that remained in their seats were treated to a thrilling and eventually disappointing ending.
Lowry's 40-foot buzzer-beating heave sent Game 1 into overtime, where Toronto would fall to the Miami Heat, 102-96.
Now, the building was dead silent. His teammates had gone home, but the struggling point guard continued to hoist up jumpers. One after the next, with mixed results, chasing his own rebounds, at one point into the third row. It was an eerie scene.
That half-court shot was just about the only thing that went Lowry's way on Tuesday - one of the worst games of his four-year tenure in Toronto. He would shoot 3-for-13 from the field, hitting just one of his seven attempts from beyond the arc - the exact same numbers he put up in Game 1 of the first-round series against Indiana. The games in between haven't been much better. Lowry is yet to shoot above 40 per cent this post-season. He's shooting 32 per cent overall and 16 per cent from three-point range, where he shot a career-best 39 per cent during the regular season.
Whether it's physical or mental or both, Lowry is mired in one of the worst slumps of his professional career at the most inopportune time. All he can do is fight through it. If it doesn't work, it won't be for a lack of effort.
Immediately after the game ended, Lowry went up to the Raptors' old practice court on the third level of the ACC, where he spent the next 30 minutes launching jumpers before coming back down to address the media, basketball in his hand.
"[I'm] trying to just get the touch back," said the two-time All-Star. "I don't know where it's at, it's kind of mind-boggling right now. It's frustrating, but I'm not going to shy away from the criticism or anything. I want to continue to be aggressive, shoot shots and take the onus. I know I'm not playing well at all."
Lowry is coming off the best season of his 10-year NBA career, leading the Raptors to 56 wins and the Eastern Conference's second seed. After wearing down in the second half of the previous campaign, and into the playoffs - where Toronto was swept by Washington - he committed to changing his body over the summer and came into training camp with the weight loss to prove it. He kept himself in tremendous shape throughout the season and was as durable as he's ever been before aggravating the elbow bursitis on his shooting arm in a game against Orlando on March 20. He missed the following game in Boston to rest the ailment and his shooting numbers have cratered ever since.
True to character, Lowry refuses to connect his shooting woes with the elbow issue, insisting that he's feeling fine, physically.
Mentally, he's certainly been in a better place. For a player that expects so much of himself, as he should, this has been understandably trying.
"Right now, it's definitely a thousand different things going on [in my mind] because of how I'm not shooting the ball," he admitted. "I don't know, it's weird."
Throughout most of the Pacers series, he found other ways to put his stamp on the game. He played the role of facilitator, averaging 7.6 assists, he got to the free throw line, he rebounded the ball and he worked his tail off on defence. But on Tuesday he looked like a different player. He was looking forward to a new series, a clean slate, but instead, he passed up shots - and even a few layups - that he would usually take. He was tentative, occasionally sloppy with the ball. If he's not hurt, he looked like a player that was overthinking the game more than he was playing it.
"We know he's not shooting the ball well," Dwane Casey said. "He's not making shots that he normally makes. It's like a hitter, hitters go through slumps and he's there. I believe in him and he's going to come out of it."
"The only way to get out of a slump is to keep shooting," Patrick Patterson added. "Kyle is a confident player, he's an All-Star for a reason, like we all say, his shot's just not falling. He's missing shots that he's been making all season long. He's made a lot tougher shots, but for some reason the ball doesn't want to go in the basket for him."
So there he was, back on the main court with a black hoody draped over his head and that same basketball trying desperately to will his way out of the funk he's in. He said he hits his usual shots when he's in the gym by himself, but was wisely pointed out the obvious difference between shooting alone and shooting with a hand in your face.
The Raptors got past Indiana despite Lowry's poor shooting but he knows the chances of them doing the same against Miami are not in their favour. At best, the margin for error is slim. They need him to figure it out.
"I have been [in a slump like this], but not at this time," he lamented. "So that's what's frustrating. I mean, listen, playoffs all eyes are on you so it sucks that I'm playing this bad when all eyes are on me because I know I'm way better than this. So I've got to pick this [expletive] up."