Lowry ejected versus Wizards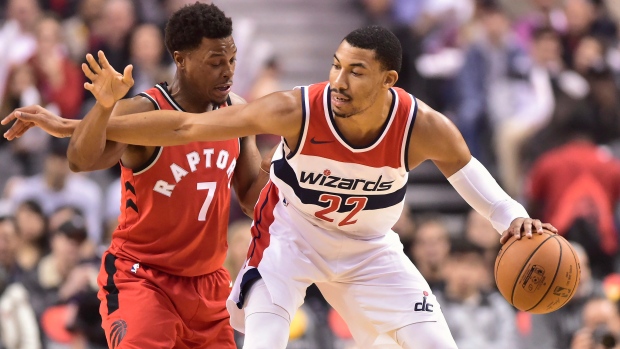 Toronto Raptors point guard Kyle Lowry has been ejected from Sunday night's game versus the Washington Wizards.
In the second quarter, Lowry appeared to protest to a referee about a play that he thought he was fouled on but wasn't called as such. He subsequently hit with back-to-back technical fouls, which results in an automatic ejection.