Lowry has successful wrist check up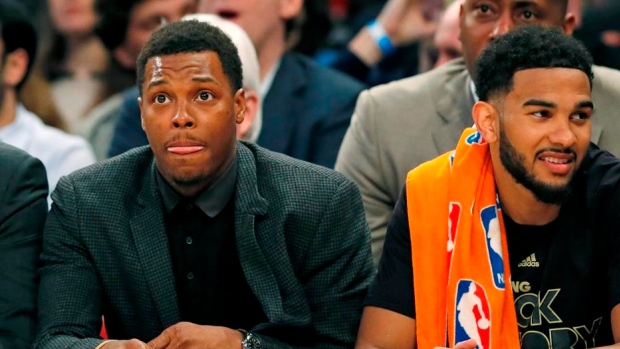 Toronto Raptors fans are going to have to take the good with the bad.
Kyle Lowry had a successful check up on his wrist yesterday in New York according to Raptors head coach Dwane Casey.
The bad news for Raptors fans is that there is still no concrete timetable, for when they can expect to see Lowry back on the court.
Lowry has missed the last ten games after injuring his wrist against the Charlotte Hornets on Feb.15, since losing Lowry the Raptors are 6-4. Initial reports suggested the Raptors' All-Star would miss 4-5 weeks.
This season Lowry is averaging 22.8 points, 4.8 rebounds and 6.9 assists per game in 56 appearances.