Lundqvist returns to ice after knee treatment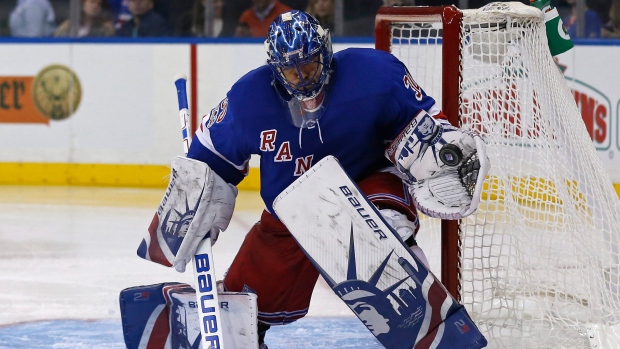 New York Rangers goalie Henrik Lundqvist returned to the ice to begin his off-season training routine after getting treatment on his knee following the end of the regular season.
The 36-year-old posted a photo of himself in full gear Friday morning saying, "First session since my knee injection, felt really good out there. Planning on skating more this summer to work on my game. Easy to get inspired right now when you watch the NHL playoffs and the World Championships. See it, believe it, achieve it!"
After winning gold at the world championships for Sweden last year, Lundqvist declined an invitation from his country this time around to deal with a knee injury. According to Larry Brooks of the New York Post, Lundqvist received platelet-rich plasma treatment on his knee and was sidelined for three weeks.
The former seventh round pick posted a 26-26-7 record with a 2.98 goals-against average and a 0.915 save percentage over 63 games with the Rangers in 2017-18, his 13th year with the franchise.
Lundqvist has three years left with an average annual value of $8.5 million on his current contract. He also has a no-movement clause.
The Rangers missed the playoffs for the first time in seven years this season and fired head coach Alain Vigneault.