MacArthur at Sens camp; status in question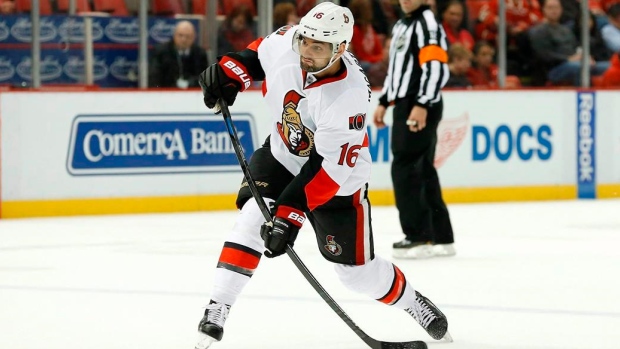 Clarke MacArthur made a surprising return to the NHL last season in April despite having been ruled out for the year after a training camp concussion.
The 32-year-old is once again set to attend training camp, but according to TSN Hockey Insider Bob McKenzie, his status is once again a question mark.
MacArthur appeared in four games in the regular season upon returning last season and dressed in 19 games in the postseason. MacArthur scored three goals and posted nine points in the postseason and lifted the Senators into the second round with his overtime goal in Game 6 against the Boston Bruins.
According to McKenzie, despite his return last season, it's not a given team doctors will clear MacArthur again this season. McKenzie notes Senators general manager Pierre Dorion was non-committal on the subject during his one-on-one interview last week.
"We have to make sure that Clarke is ready to put the time commitment- and the doctors do clear him to make sure that everything is OK," Dorion told McKenzie. "I was a bit worried at the end of the year when he said he had a bit of neck pain, but everything seems on par for the course. He'll show up at camp when it opens on Friday and hopefully he can keep on playing.
"I think as an organization, we have a certain duty but more importantly, we're always going to follow the doctors' advice. They're the ones who cleared him to play, we know how hard he worked to come back and at the same time, (the doctors) are the ones who are going to clear him to play."
Dorion added the team will have to "wait and see" what happens when MacArthur shows up for camp, but noted the forward had been skating throughout the summer.
MacArthur has sustained four known concussions since joining the Senators in 2013. He had not dressed in a game since Oct. 14, 2015 when he returned in April.
A veteran of 552 career games, MacArthur is signed through 2019-20 at a cap hit of $4.65 million.
The Senators noted on their training camp roster release both Erik Karlsson and Derick Brassard would miss the start of camp due to injury, but made no mention of any health issues for MacArthur.