Manziel got his wish and left more questions than answers
Johnny Manziel, at 26 years of age, is out of the CFL after one tumultuous season that was shrouded in more mystery and intrigue than any player in league history, Dave Naylor writes.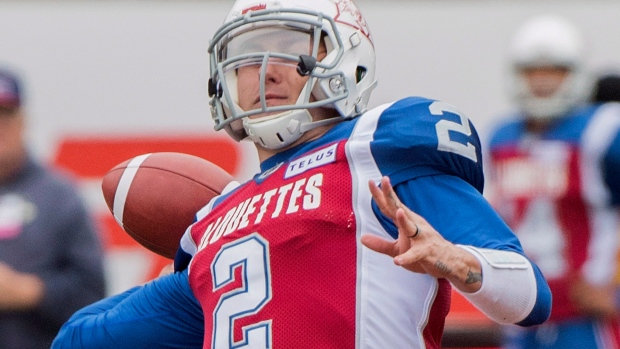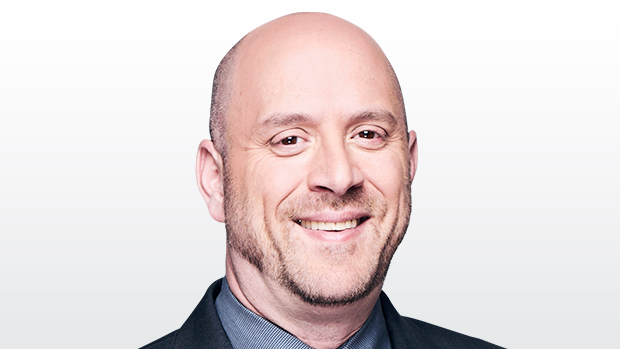 When it came to Johnny Manziel and the Canadian Football League, it always seemed there was more to the story.
Maybe it's always been that way for Johnny Football, from his controversial days at Texas A and M, through his troubled stint in the National Football League, everyone wanted to know the real story.
Which is exactly the feeling he's left behind north of the border, spawning a mountain of speculation about what really went on during his time here, who exactly knew what, and what exactly he did to get expelled.
Did Manziel have a secret deal with the CFL to let him out of his contract? Did he intentionally violate his deal to set himself free? Did his lifestyle once again get in the way? And just why wouldn't he take the league up on its willingness to give him a second chance if he would do what it asked him to do?
All we really know is that Johnny Manziel, at 26 years of age, is out of the CFL after one tumultuous season that was shrouded in more mystery and intrigue than any player in league history.
In that sense, the CFL will miss him.
It will also miss his star power and the anticipation that he might unleash his talents on this game and rediscover the magic that made the former Heisman Trophy winner special.
Instead we're left mostly with questions, about what really went on in Hamilton that forced the Tiger-Cats to trade a player they had pursued so long and so aggressively, what the real story was with all those practices he missed in Montreal, and just why did the Als go from trading the farm for him to giving playing time to a guy (Antonio Pipkin) who'd been on his couch the day they had traded for Johnny.
It always seemed there must be more to the story. And there no doubt was.
But when it comes to Manziel's exit from the CFL, it's quite possible there really isn't. That this is simply a case of a once-great player unable to overcome the demons that sent him here in the first place.
The notion that Manziel engineered his own exit by intentionally violating one of the league's conditions placed upon him doesn't pass the logic test.
Manziel's CFL contract would've paid him more than $400,000 this season if he started every game for the Alouettes, a sum that isn't walk-away money even for a former first-round draft pick.
Especially when there's not a better offer out there.
Manziel has grabbed the immediate attention of the fledgling Alliance of American Football, but that league pays every one of its players $70,000 (U.S.) this season, with no exceptions. So if he joined the AAF tomorrow, Manziel could make about $40,000 for the remaining six games on the schedule. But how many of those he could possibly participate in is hard to say.
And if Manziel really did want to pull his CFL chute to join the Alliance, he would have done it in December to be ready for the opening of training camp.
There's still the XFL to come in 2020, but there's no reason Manziel couldn't have played this season in the CFL and then gone to that league.
And the NFL? A year ago there was real buzz about that. But this time, a speculative Oakland Raider rumour aside, there's no traction. Which suggests that Manziel's experience in the CFL may have actually hurt his appeal to the NFL. There's no need to bust out of his CFL deal for an NFL deal that doesn't exist.
It is clear this wasn't something Manziel planned but is instead a simple case of him lacking the self-control to live up to the promises he made to the league when he signed his contract last May. His refusal to accept conditions tied to a second chance suggest he either didn't believe he could live up to more expectations or he found the prospect of being under such scrutiny too much.
Which, if all of that is the case, shouldn't really surprise anyone, since recovery is rarely a linear process.
Johnny Manziel came to Canada like every ex-NFL player; looking to spend as little time in the CFL as possible.
You could say he got his wish. Just not in the way he had hoped.