Manziel will start for Alouettes Friday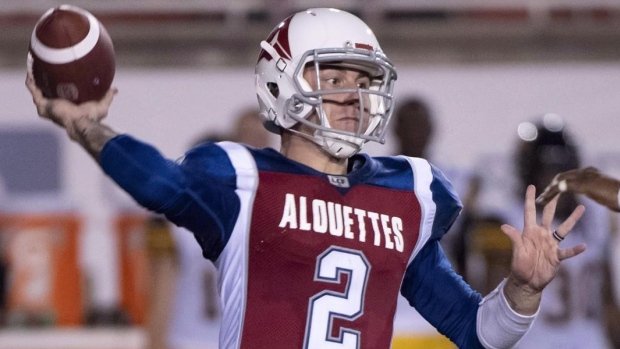 Head coach Mike Sherman confirmed Johnny Manziel will start for the Montreal Alouettes Friday against the Winnipeg Blue Bombers after Manziel took first team reps in practice Monday.
Manziel will return behind centre after Antonio Pipkin started the past four games for the Als, leading them to a 2-2 record during that time.
Pipkin struggled in the Als' loss to the BC Lions on Friday, finishing 11 for 22 for 95 yards and four interceptions.
Manziel is 27 for 46 for 272 yards and no touchdowns to four interceptions so far this season for Montreal.
In other Als QB news, Vernon Adams returned to practice for the team.