Maple Leafs look to carry momentum into Game 4
The Maple Leafs will lean on lessons learned from their Game 2 letdown as they brace for a more desperate Bruins team on Wednesday night, writes Kristen Shilton.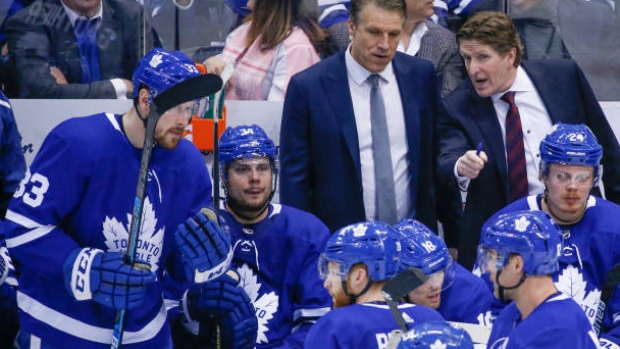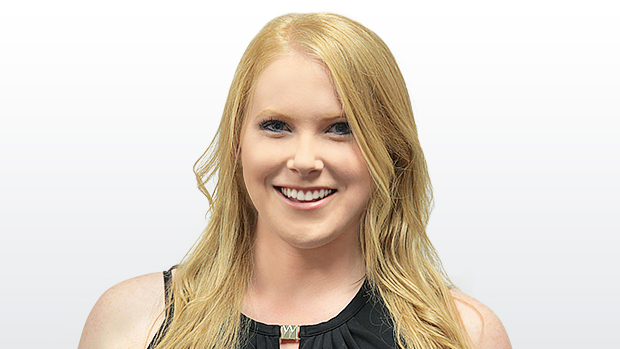 TORONTO - If the Maple Leafs can beat the Boston Bruins in Game 4 of their first-round Stanley Cup playoff series Wednesday, it will not only give them a commanding 3-1 edge in the best-of-seven matchup, it would also mark the first time in six weeks the team has earned two wins in a row.
The Leafs have already failed on one occasion in this series to string together two strong performances, pounding Boston 4-1 in Game 1 only to be trounced 4-1 by the Bruins in Game 2. Toronto rebounded with a 3-2 victory in Game 3, setting up an opportunity Wednesday to put a stranglehold on Boston.
But that feat will require the kind of killer instinct that has rarely been seen from these still-growing Leafs.
"We're hoping to go on a long journey. It starts with intensity and doing things right here tonight," said Leafs' coach Mike Babcock after the Leafs' optional morning skate on Wednesday. "We won Game 1; we weren't ready for Game 2. We're hoping we can take steps as a group that way. Once you're a veteran-laden team, you know how to do it. But we have to find a way to learn how to do it."
The Leafs got a perfect lesson in what not to do last Saturday, when their slow start, poor defence and one-and-done offence helped Boston even the series.
It was no secret then that the Bruins would come out swinging on home ice. The Leafs expect that same desperation, physicality and grit from Boston in Game 4.
"We weren't prepared enough to play Game 2," Babcock said. "Their level of intensity, their level of jam, their level of getting on top of us was different; we didn't have enough pushback. In the end, it cost us. We have to be prepared and understand the intensity of tonight's game."
Leaning on a well-worn cliché, the Leafs emphasized their start Wednesday night as the key to a positive outcome.
Boston scored the opening goals in the series' first two meetings, but it was Toronto setting a tone by in Game 3 by getting on the board first and protecting a one-goal lead through the entire third period.
"I think in Game 2, there were things that were happening that we weren't happy with," said Morgan Rielly. "They came out with a strong push and I don't think we responded quite as well as we would have liked. So it's important we handle that tonight, make sure we're playing our game and we control the pace."
Toronto has had to adjust its plan for the series since Game 2 to account for the absence of centre Nazem Kadri. He's under suspension through the remainder of the first round following a cross-check on Jake DeBrusk in Saturday's contest, pushing William Nylander to into a centre role.
Meanwhile, the Bruins are likely to get reinforcements for Game 4, welcoming forward Marcus Johansson and defenceman John Moore back to the lineup.
Regardless of which players come and go, the Leafs like their blueprint from Game 3. The tenacity they showed in executing the game plan has to be a staple moving ahead.
"We were good in the faceoff circle [at 56 per cent], and then instead of them forechecking us, it seemed like we had the puck and we were going and getting them and taking care of it for the most part," said Auston Matthews of what worked in Monday's win. "We had a bit of a blip [defensively in the first period], but we also had the puck plenty and we were playing in their zone and taking care of it through the neutral zone."
At this point of the first round, both the Leafs and Bruins are well-versed in each other's strengths and weaknesses, serving to make however many games remain that much more tightly contested.
Babcock referenced the rest of the NHL playoff field as an example of how quickly the magnitude of each game increases, and how fast narratives can change.
On Tuesday night, both the Presidents' Trophy-winning Tampa Bay Lightning and the recent back-to-back Stanley Cup champion Pittsburgh Penguins were swept out of the postseason without registering a single win.
"To think that the level isn't going up…if anybody watched hockey last night, they know the level is going up," Babcock said. "Keep watching hockey on your off day and you'll know that the level is going to keep going up."
The shocking turn of events enveloping other series has showed the Leafs anything is possible from here on out and that the opportunity they have to pounce on the Bruins must not be wasted.​
"Its playoff hockey, so it's pretty important to us," said Rielly. "You don't want to get too carried away, don't want to get too ahead of yourself. [But] this is why you play the game. This is why John [Tavares] came here. We're here to win playoff games and win a series and move on from there. You definitely want to keep a little bit of a level head. This is important to us as players and it's pretty fun."
Maple Leafs projected lineup vs. Boston in Game 4:
Hyman-Tavares-Marner
Johnsson-Matthews-Kapanen
Marleau-Nylander-Brown
Ennis-Gauthier-Moore
Rielly-Hainsey
Muzzin-Zaitsev
Gardiner-Dermott
Andersen starts
Hutchinson