Maple Leafs sign Shanahan to six-year extension
Maple Leafs team president Brendan Shanahan is staying in Toronto after the club extended his contract through the 2024-25 season, Kristen Shilton writes.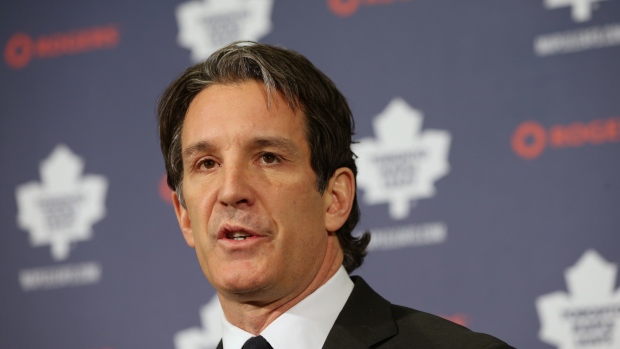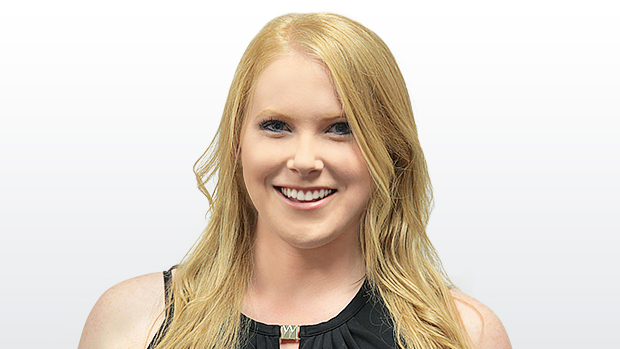 The Maple Leafs didn't make team president and alternate governor Brendan Shanahan's six-year extension with the club official until Tuesday afternoon, but the deal had actually been in the works with Toronto's ownership for months.
And fortunately for Shanahan, Maple Leaf Sports and Entertainment even decided to keep paying him for his contributions, too.
"I [assured them] this would be quite an easy negotiation. I said I had no intention of leaving, and I hope you don't ask me to do this for free, but if you do, I probably will," Shanahan jokingly told TSN.ca Tuesday night.
"I wasn't interested in going anywhere else."
Shanahan has made a home with the Leafs since inking his first NHL front-office position with Toronto in April 2014, a five-year pact that was set to expire in July. Shanahan has now re-upped to stay with the club through 2024-25.
Armed with his playing-day experience as a three-time Stanley Cup champion with Detroit, and knowledge from his time as the NHL's senior vice-president overseeing the department of player safety from 2009-14, Shanahan has dedicated himself to every aspect of the Leafs' operations the last five years, and spearheaded a number of key initiatives shaping the team's present – as a yearly playoff contender – and its future.
Half a decade in, Shanahan's not nearly done.
"I'm encouraged [by our progress]," he said. "I think if there's one thing I've learned is to surround yourself with really smart people, leaders, people that can outshine you and have a strong process and trust it. I had sort of hoped [five years ago] to be at this point, where we would be [an] organization that had turned the corner and were pulling in the right direction, but we've gotten even luckier with some of the people that had joined on and helped us."
Most of the Leafs' prominent cast were brought to the organization by Shanahan himself, carefully selected to help rebuild a franchise in dire need of a face-lift.
Soon after he came aboard, Shanahan met with then-Sault Ste. Marie Greyhounds general manager Kyle Dubas for a nine-hour long meeting that led to Dubas' hiring in July 2014 as an assistant GM for the Leafs.
When Shanahan fired the team's then-GM Dave Nonis in 2015, Dubas and Mark Hunter filled the void as assistant GMs and continued to bear those titles after Shanahan lured Lou Lamoriello from the New Jersey Devils to take over Toronto's vacant general manager role in July 2015.
Before that, Shanahan, Dubas and Hunter helped to bring Leafs' head coach Mike Babcock into the fold, on an eight-year, $50 million contract inked that May. Babcock is about to enter the fifth season of that deal, with a 164-123-41 record to date.
Since making those initial moves, Shanahan has hardly stood pat at the Leafs' helm. Three years into Lamoriello's tenure as GM, during which time the Leafs made the playoffs over back-to-back seasons, Shanahan opted in May 2018 to promote Dubas into the general manager role (over Hunter, who was also in the mix) and slide Lamoriello into the capacity of senior adviser. Lamoriello departed the organization weeks after that restructuring to become GM of the New York Islanders, while Hunter left to re-join the OHL's London Knights as their GM.
In the year since Dubas became a first-time NHL general manager, the Leafs have endured their share of highs and lows: signing coveted free agent John Tavares to a seven-year, $77 million contract last summer; spending months struggling to sign William Nylander to a six-year, $45 million contract extension; locking up Auston Matthews with a five-year, $58.17 million pact; and finally taking a third consecutive tumble from the first round of the Stanley Cup playoffs three weeks ago, losing in seven games for the second straight season to the Boston Bruins.
"I think Kyle had a great first season," Shanahan insisted. "I think even if it weren't his first season, he would have been honestly evaluated as having had a great season as a GM. It's a competitive game, and sometimes even the things you hope to do or want to do, there's other teams standing in your way. One of the things I learned in my first or second year with the Maple Leafs is the other teams won't give us all their players. So it's hard to acquire players, it's hard to develop players but I think Kyle did a great job at both."
Even still, at his end-of-season media availability, Dubas said the first person worthy of evaluation after that disappointing end was himself, by Shanahan, and from there an examination of Babcock and others. Dubas has since made it clear to TSN Hockey Insider Bob McKenzie that Babcock will continue to be the team's coach going forward, and Shanahan said there was no concern on his part about how Dubas presented the situation.
"If the question is asked 48 hours after the season ends, and someone asked Kyle for [evaluations], he would say he needs time," Shanahan explained. "When the season ends, your mind is on so many other things, especially for a very process-driven person. I don't think he meant to single anybody out, I think sometimes that's just the nature of Toronto. He took it in stride, he went through his process, and then he communicated his thoughts."
The crux of the issue surrounding Babcock stemmed from whether three straight first-round exits for Toronto indicated they were in need of a new voice behind the bench. While no one in the Leafs' front office is satisfied with where the team is at now, they're also determined not to steer fatally off-course, even if public opinion would suggest drastic changes are needed.
"We have urgency. There's a difference between urgency and panic, though," Shanahan said. "Complacency is a horrible attribute. But probably what others consider to be urgency, we might consider to be panic. I think we have a good management team, I think we've all got thick skin, I think we've all got good compasses, and I think we can hear and listen and take in all the information that there is for us here in Toronto, and decipher what's helpful and what's not."
Marner's status still up in the air
While the Leafs' management team appears to be on strong footing now moving ahead, there is one critical piece of the club whose status is up in the air, and that's looming restricted free agent Mitch Marner.
Dubas said last month that getting Marner's contract done was "priority one" for Toronto, ideally before he hits RFA designation on July 1, and Shanahan revealed that the most recent conversation between those sides was a good one, without shedding any light on a potential finish line.
"I think the relationship between the team and the player is great," Shanahan told TSN's OverDrive on Tuesday. "We had a meeting today, Kyle and I, with [Marner's] agent Darren Ferris. I thought it was a positive meeting. I'm not going to discuss any of the details. but…we're not afraid to tell Mitch how much we love him and how much we want him here."
Slowly but surely, Shanahan has helped make the Leafs into a franchise that players want to be a part of. And as Toronto looks to take the next step forward – preferably into a few longer playoff runs – Shanahan will continue evolving his processes to see that happen.
"I think part of the mystery of learning is you don't always know what's around the corner," Shanahan mused. "You take what you know, you take principles you've built on, but you're always open still to new ideas and new strategies. The moment that you feel like you've learned it all, is the moment you get passed. They're always figuring out new ways to do things. You keep your head up and your ears tuned in for any way that you feel you can improve and be better."​