Marleau set for milestone night against Red Wings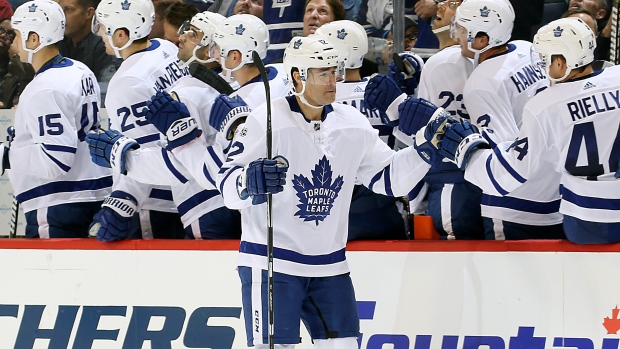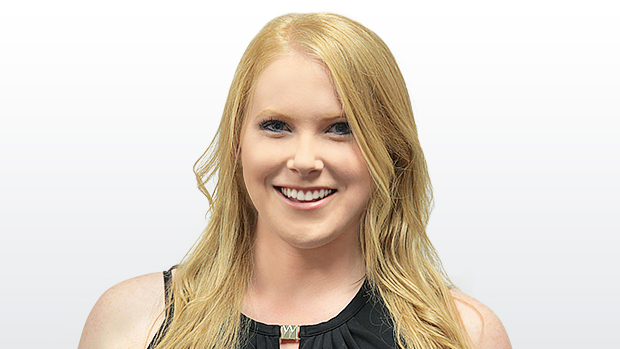 Toronto Maple Leafs reporter Kristen Shilton checks in daily with news and notes from Maple Leafs practices and game-day skates. The Leafs held a team meeting on Wednesday ahead of playing the Detroit Red Wings.
* Auston Matthews and Mitch Marner were just babies when Patrick Marleau entered the NHL as a rookie in 1997. On Wednesday, Marleau will become just the 18th player in league history to skate in his 1,500th career game, a feat he never expected to accomplish when he started out.
"At that time, you're just trying to get a foothold in the game and playing for a club in the NHL," Marleau said. "You're not really thinking about too much other than that. It's definitely gone by quick but it's been enjoyable and I'm happy to get as far as I have."
Marleau cited his parents and their support in helping him over the years as a major factor in getting him to the milestone. But perhaps the biggest factor in Marleau reaching the plateau in his 20th season at the age of 38 has been his remarkable health. Marleau has missed only 31 games since the 1997-98 season, despite suffering a torn meniscus and separated shoulder over the years.
"Having people at the rink and away from the rink who are really good at their job to help keep you healthy," he said when asked about the key to his durability. "Over my career I've had a lot of people help me do that. [You're] always trying to get better, always trying to find something to help you out. Find different things and what works, stick with it and if it doesn't work, move on to the next thing."
As he was speaking to the media, Marleau's teammate Morgan Rielly shouted a "congrats, Patty!" from across the dressing room, which elicited a big smile from the veteran.
"These guys are obviously great and have a lot of energy," Marleau said. "They had something up on the board for me today, so they're all congratulating me and it's fun to be around."
"He's very deserving, he's extremely hard-working player, a great teammate," Rielly added. "I think when you look back on his career and the things he's been able to accomplish, it's very impressive."
Head coach Mike Babcock hoped when he wooed Marleau to the Leafs as a free agent over the summer that the youth on the roster would invigorate him while also offering the chance to continue chasing a Stanley Cup. But the young players have been taking just as much from Marleau as he is from them.
"He's been in the league for a long time and no matter what, a practice or a game, he's always trying to get better and trying to improve himself," said Connor Brown. "So he's a guy you can look up to day in and day out doing it right."
Despite his comparatively advanced age, no one in the Leafs' room sees Marleau slowing down any time soon.
"We were talking today about whether his kids were going to come tonight and he said he wasn't sure," said Rielly. "The joke was that they'll just come to 2,000. Five hundred from now they'll come – he's got lots of time."
* As he has throughout the season's first games, Babcock will sub Eric Fehr in for Dominic Moore at fourth-line centre and Andreas Borgman in for Calle Rosen on the Leafs' third defence pairing against the Red Wings.
It's been important to Babcock to give players the opportunity to prove themselves before making a final decision about permanent roles.
"I think it's okay. It's not ideal," Babcock said of the rotation. "You'd like one guy to grab it and run with it, and that's what we're hoping to have happen."
It may not be the preferred case for players or coaches, but at least there's opportunity for most. There hasn't been opportunity yes for Josh Leivo to crack the lineup, and, barring injury, that won't change any time soon
"The only guy who's [got it] rotten out there is Leivs. He hasn't gotten a chance," Babcock said. "He's a replacement for our top-nine forwards. We like him, we haven't had a chance [for him] unless it's at centre, so I guess, what does that give him, six spots available at wing spot? But everyone else is in a rotation."
Babcock didn't specifically say if Mitch Marner would remain on the fourth line and Connor Brown on the third as it was Tuesday in Washington, but he said after the game he was pleased with both groupings.
The only other certain change for the Leafs will be in net, where Curtis McElhinney will replace Frederik Andersen after the starter's 30-save shutout on Tuesday. It will be McElhinney's first start of the season, and his first since the team acquired Calvin Pickard, the only other proven NHL backup now in Toronto's system.
"It's really hard [being the backup]. In saying all that, it's a great job," said Babcock. "You're in the NHL every day, and you're a good, good guy and you're a teammate, you practice hard. He works hard every single day."
* Messages of condolences rolled in from all corners of social media and NHL locker rooms after news of Tragically Hip frontman Gord Downie's death was released Wednesday morning.
"It's very unfortunate, he's a huge inspiration to all of Canada," said Rielly. "We have a lot of fans in this room – we were playing them this morning – and all over Canada and all over the world, so to lose him is tough. When you read about his career and everything this morning, he was something special."
Brown said he was originally introduced to The Hip by his parents, who used to play their music when he was younger.
"I was a big fan of The Hip growing up. My parents always had them on," he said. "I was listening to [them] on the way in and we were playing it in the locker room, so that's really sad, sad news."
Red Wings' head coach Jeff Blashill first got into The Hip at Ferris State University and their music been a staple in hockey dressing rooms he's been in ever since. The Red Wings had The Hip playing when media entered for availability. ​
Why their music appeals so much to the hockey community, Blashill couldn't say, but he's happy it does.
"It was huge in our locker room," he said. "I was a fan growing up and I am still a fan, got a lot of it on my iPhone. Just a sad deal. The one thing that was neat, I went through their final tour just to see the impact it had on a lot of people's lives. I think it's just a huge reminder the impact you have on people is going to be the biggest mark you leave in this life and obviously he left a hell of a mark."
Babcock echoed similar sentiments about how Downie's passing is a reminder to everyone about living life to the fullest.
"It's tragic. That's just the way it is," he said. "You have to live each and every day. You never know what's going to happen in your life, to your family, to yourself and you want to enjoy the moments. I think it's so important to be in the present and do what you're doing."
Projected lines vs. Red Wings:
Hyman-Matthews-Nylander
Marleau-Kadri-Komarov
van Riemsdyk-Bozak-Brown
Martin-Fehr-Marner
Leivo, Moore
Gardiner-Zaitsev
Rielly-Hainsey
Borgman-Carrick
Rosen
McElhinney starts
Andersen