Marner deal 'priority one' in another long off-season for Leafs
Although many aspects of the Toronto Maple Leafs' next steps remain fuzzy, what's clear is that Mitch Marner's contract negotiation is at the top of GM Kyle Dubas' to-do list, Kristen Shilton writes.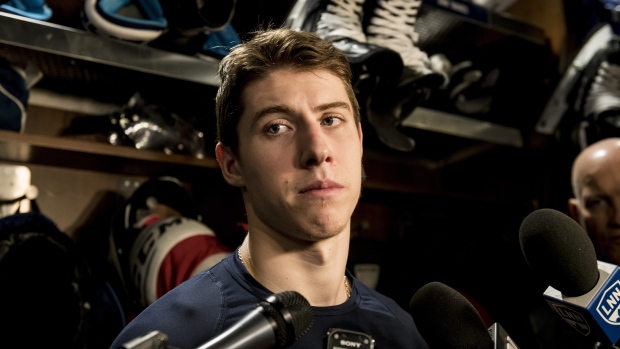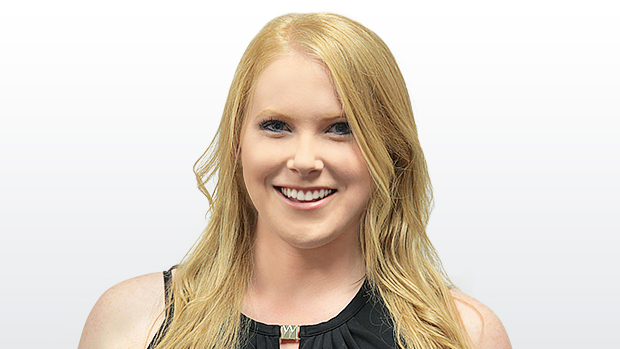 Watching the Maple Leafs limp out of another Game 7 loss to Boston in the first round of the Stanley Cup playoffs was not the ending general manager Kyle Dubas had in mind for his team this season.
It was the Leafs' third consecutive early playoff exit, and the first-year GM is still figuring out where the team goes from here. But while many aspects of the Leafs' next steps remain fuzzy, what's clear is that Mitch Marner's contract negotiation is at the top of Dubas' to-do list.
The Leafs' leading scorer will be a restricted free agent on July 1, and how the next few months play out for Toronto will hinge on when, and at what number, that deal gets done.
"[Marner's contract] is priority one for us," Dubas said at the Leafs' end-of-season media availability on Thursday. "I'll call [Marner's agent Darren Ferris] in the coming day or so and begin to see where he's at and how he'd like to proceed and how Mitch and his family would like to proceed. Mitch has had an excellent season; he's a massive, massive part of everything we're doing here."
Dubas was more guarded on other topics, including who will remain with the Leafs going forward and who might be collateral damage of this most recent disappointment. He skirted questions about head coach Mike Babcock's status with the club and the future of suspended centre Nazem Kadri, putting a haze of uncertainty over another long off-season in Toronto.
"The way I look at that is [team president Brendan Shanahan] has to decide on me first, to do an evaluation of me, which I think any organization would be best to do," Dubas said. "And then once that's done, we evaluate everybody. We could win the Stanley Cup and it would be the same discussion of evaluating where we're at and are we content and are we moving in the right direction. So, I think with how fluid the situation is, I wouldn't give any guarantee to anybody in our whole organization, starting with me.
The bottom line is that Dubas intends to keep his options open while trying to fix what's wrong with the Leafs. After all, this team was meant to be better than the one that fell to Boston a year ago.
Dubas went in search of reinforcements after that loss, with his biggest successes being the signing of John Tavares to a $77 million contract in free agency and the trade for Jake Muzzin in January that cost Toronto a 2019 first-round pick and two prospects.
Those improvements, plus the maturation of Auston Matthews, William Nylander and Marner were supposed to get Toronto over the hump. Now Dubas has to take stock of what the Leafs have and decide which pieces need to change.
"We didn't reach the expectation I think we set out at the beginning of the season," Dubas said. "We have to continue to improve everything that we do. It starts with me improving the job that I do…and it's up to me to work with Mike [Babcock] to continue to have him improve and have his staff improve. We know we have to improve and get better and that's the exciting part of it."
One player the Leafs are counting on vast improvement from is Nylander. At this time last year, he was in the same predicament as Marner, a rising star and pending RFA entering the off-season without a long-term deal.
It would turn into a very extended break for Nylander, who didn't agree on a six-year extension until minutes before the NHL's Dec. 1 deadline for RFAs to either sign or miss the entire year.
That cost Nylander two months of the season and he never recovered, failing to consistently reach his former level of play in a 27-point campaign over 54 games.
Dubas took full responsibility for that mismanagement and for being too lackadaisical during Nylander's negotiations, insisting he won't make the same mistake with Marner.
"What I would do differently [is] meet with [representatives] sooner and then stay on them more rather than just wait for them to get back to us and hope it was going to bridge the difference," Dubas said.
But even if Dubas has learned from past mistakes, he'll still be contending with this most recent breakout season by Marner. The 94 points he amassed put Marner among the NHL's top scorers, and that's likely helped the 21-year-old push his way into a salary range close to Matthews' $11.6 million per season. Chicago's Patrick Kane is currently the NHL's top-paid winger at $10.5 million per season.
The negotiation promises to be a delicate balancing act for Dubas, who also has pending RFAs Kasperi Kapanen and Andreas Johnsson to consider, plus the restrictions Toronto faces with Tavares, Matthews and Nylander already under a salary cap expected to be $83 million next season.
Dubas doesn't intend to explore any of those other deals, including with pending unrestricted free agent defenceman Jake Gardiner, until Marner's contract is settled.
TSN Hockey Insider Darren Dreger estimates Gardiner could command $6 million per season on his next deal. And although Dubas had high praise for Gardiner's accomplishments, calling him "such a huge part of turning this franchise around," any calls to his agents will have to wait.
"Without an answer on Mitch, we're going to be in a stalemate," Dubas said. "It is a top priority because we're not going to jump around and chew up our cap space we are going to need for Mitch with fringe signings either. It's important. We just have to get right on it and get it done."
The team's defence will also need to be addressed at some point, though. Along with Gardiner potentially leaving in free agency, veteran Ron Hainsey is also headed towards free agency.
So it's possible Toronto loses two of its top-four defencemen, while it commits some $40 million to four forwards and has the $6.25 million cap hit from Patrick Marleau's 21st NHL season on the books.
That will put an onus on the Leafs' farm system to provide players prepared to step in and have an impact at the next level.
"We've obviously got to make some more strides in terms of adding to our prospect pool, the development of our existing prospects…and getting ready for the draft," Dubas said. "The way we can sustain this and keep this moving forward is when we don't have a first [round pick], and we're picking in the second or picking late in the first, is to make hay. So that'll be our focus in the next couple months, in addition to the contracts."
With one full season as an NHL GM under his belt now, Dubas said he has no excuse not to hit the ground running this off-season. And while he may not be tipping his hand on potential changes, it could be that Dubas truly doesn't know yet what the answers are to the team's most burning questions.
"I wish there was a formula," he said. "The best thing from my perspective is that I have to do a better job, continue to improve and help our players and our position as a group. I'll take some time rather than be rash so I can analyze everything. [I'll] look at how we can improve our team even that one or two per cent and hopefully be in a different set of circumstances 13 months from now or more."