Marner insists contract talk is no distraction
As Kristen Shilton writes, the Toronto winger is shrugging off controversy surrounding his agent's comments, saying he plans to be a member of the Leafs for a long time.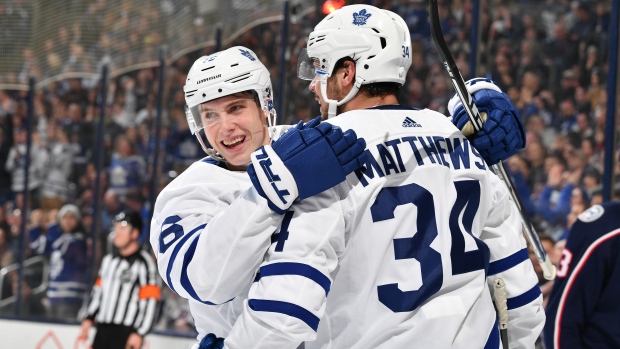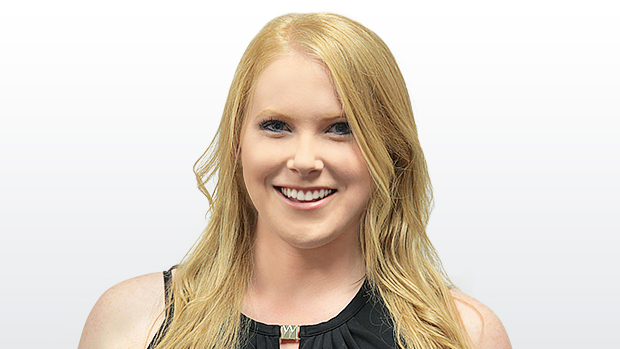 TORONTO – It was probably for the best Mitch Marner didn't look at his phone much on Wednesday morning.
If he had, Marner would have seen his agent, Darren Ferris, was the talk of Toronto for comments he made Tuesday night to the Toronto Star.
Ferris told columnist Dave Feschuk the Maple Leafs were "trying to lowball" their winger in contract negotiations and asking him to take a team-friendly discount when Auston Matthews wasn't made to do the same.
But staying in the dark on contract matters has been Marner's preferred position all season, and it's where he claims he'll remain.
"I'm not talking to [Ferris] about contracts or anything," Marner told reporters ahead of Toronto's game against the Ottawa Senators on Wednesday night. "I've told him as well as [Leafs' general manager] Kyle [Dubas], I just want to focus on helping this team win. Until it's really about to be done, I just want to focus on this team and playing hockey."
There's a long way to go before Marner's entry-level deal expires and he reaches restricted free agency on July 1, and Ferris did damage control Wednesday morning on TSN1050's First Up by saying the sides are "not far off" a new contract.
Ferris claimed then the original criticisms made to the Star referred to where negotiations were at last summer, not where they most recently left off, and that Marner will be a Leaf for a long time.
Where Ferris didn't backpedal was on how pending RFA Matthews signed his five-year, $58.17 million extension on Tuesday with no discount in sight, characterizing it as "probably the best contract in the NHL."
If, somehow, a deal were to materialize before the spring, Marner said Wednesday he would be perfectly fine with that, and wouldn't shy away from signing on for a five- or six-year term like Matthews and William Nylander did respectively.
The entry-level contract, negotiated by then-GM Lou Lamoriello, didn't include any of the extended Schedule B bonuses for that showed up in Matthews' deal. Ferris told TSN1050's Leafs Lunch in September that Marner agreed to help out the team by not receiving those bonuses, which relate to winning league-wide trophies and awards, against his wishes.
It has been Marner's preference not to negotiate the new deal during the season, allowing his side to see where Matthews and Nylander fell first on Toronto's salary spectrum.
Marner is also potentially playing his way into a higher salary range this season. He has built off a team-leading 69-point campaign last year to pace the Leafs again in points (63) and assists (43) through 52 games.
Several estimates from eight months ago suggested Marner would pull around $9 million per season from the Leafs on his next deal, putting him now halfway between Matthews' average annual value (AAV) of $11.6 million and Nylander's $6.9 million.
The 21-year-old said Wednesday he wouldn't actually be opposed to signing an extension before the spring, nor would be shy away from a five or six-year term like Matthews and Nylander took respectively.
But it might not be that easy to finalize. Toronto projects to have around $18 million worth of cap space to play with next season, and according to TSN Hockey Insider Bob McKenzie, Marner's camp wants a large chunk of that assigned to him.
"In Mitch Marner's heart and mind, and that of the people around him – his family, his agent Darren Ferris – they absolutely 100 per cent believe earnestly that Mitch Marner is worth every bit as much as Auston Matthews," McKenzie told TSN 1050 Radio on Tuesday. "They do."
"That's why you hire an agent," Marner said Wednesday. "Let him talk to Kyle. Doesn't really matter to me; just trying to be a Leaf as long as I can. Let those two parties talk. Until it really gets down to the punch line, I'm just going to try and stay out of it and help this team win. I think like Kyle will probably tell you, all our goal is to be a Leaf for a long time and win a lot of Cups here. I'm sure that will happen eventually."
While Marner has tried to keep his eye on the prize, this is the second time this season public comments from the winger's inner circle have garnered attention.
Marner's father, Paul, was quoted in The Athletic last December saying "it drives our family nuts" when the media doesn't give Marner more consideration as the next captain of the Leafs, that Marner's "happy-go-lucky" personality has made him overlooked since junior hockey, and that if his son hadn't been in the same draft year as Connor McDavid in 2015, "you would've been talking about Mitch as first-overall pick."
Toronto selected Marner fourth overall in that draft, fulfilling the Thornhill, Ont., native's childhood dream of playing for his hometown team. All things being equal, that's the club he'd like to stay with.
Asked directly if he agrees there's disrespect levied against him, as his agent and father have insisted, Marner blamed the media for misrepresenting those around him.
"With you guys…words are spun around on things sometimes," he said. "Me and my family love it here, my agency loves it here. This is great place to play hockey. We have a great management [group], a great team in this locker room. We all want, including myself, to be a Leaf for a long time. I'm sure that will happen."
Mike Babcock, for one, has no doubt Marner will feature prominently with the Leafs long-term.
Echoing statements made by Dubas on Tuesday that a Marner deal will be done eventually, the Leafs head coach said he doesn't think the situation is a distraction to Marner.
"Mitch is a lifetime Leaf," Babcock shrugged. "He's made clear they're not doing anything about it until the season is done. So how can that be in the way of anything? Just get in there and play and worry about that later."