Marner moves to Leafs' 4th line at practice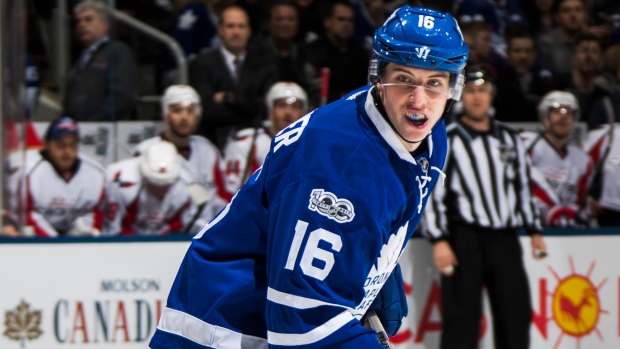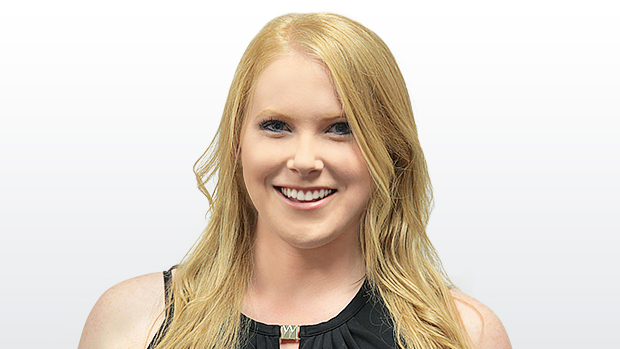 TORONTO – It was clear change was coming as soon as Mitch Marner stepped on the ice.
When he arrived at Maple Leafs' practice Monday, the sophomore wasn't wearing his usual blue sweater; he was wearing white, same as the Leafs' fourth-liners.
Sure enough, Marner, who after five games is a team-worst minus-6, was separated from usual linemates Tyler Bozak and James van Riemsdyk in drills. He and Connor Brown swapped spots in the first shakeup to the Leafs' top-nine forwards this season.
"[The start] has been not the way I think I wanted it to go," Marner said. "Defensively, I'm not too happy with how that's going. Just have to build it back and make sure you're working hard every day."
Marner has been only one piece of the problem with the Leafs' third line. Despite drawing easier matchups than last season and seeing more than 55 per cent of their starts in the offensive zone, the trio has been on the ice for seven of Toronto's 12 even-strength goals against, while amassing only six points combined at even strength.
In Saturday's 4-3 overtime win against Montreal, the line saw their ice time diminish after they were out for both the Canadiens' even-strength goals.
"Let's not read too much into this. Their line wasn't going," head coach Mike Babcock said Monday. "Tie goes to the veteran. [Marner] just happens to be the kid on the line, that's it. You have to have all your units going and we're trying to do that. We didn't think we generated a lot [in Montreal] …we felt we could be way better as a team, so we have to find a way to be better."
The van Riemsdyk-Bozak-Marner line was also slow out of the gate last season. After five games they had nine combined points at all strengths and were all between even and minus-2.
But with a year of experience together, the numbers are trending in the wrong direction. Marner has a goal and three assists, van Riemsdyk has four goals and two assists at minus-5, and Bozak is minus-4 with one goal and three assists.
The Leafs only have five minus forwards total - those three, Matt Martin and Brown.
The line's work on the power play has continued to be excellent – they have eight points skating as the top unit – but helping mitigate goals against on a team allowing the third-most in the league per game (3.80) is a must.
While Marner is the one getting demoted, his linemates aren't worried it will rattle his confidence.
"He's a big boy. It's okay," Bozak said. "Throughout a season, there's going to be ups and down and I don't even think he's on a down. I just think our line hasn't been doing a great job in our own end and pucks have been going in, so we want to get out of that trend and change things up."
Marner was briefly relegated to the fourth line early last season, but it only lasted about a period. Marner hopes this move is only a blip as well.
"[Babcock's message] is just to work harder I think, that's the main thing here," he said. "Trying to get better as a player, defensively and offensively, just work on everything. You have to keep your eyes open for every guy coming in a lane no matter how much time the person has, that's the big difference."
Marner's increased hustle at Monday's practice was apparent. With a return to Washington on tap Tuesday, where the Leafs will face a Capitals team that eliminated them from postseason last April, Marner doesn't need much incentive to make the most of his opportunities flanking Martin and Dominic Moore.
"I don't think we really have a fourth line. I think all of our lines are very skilled," Marner said. "It's going to be exciting, [Martin and Moore] both work very hard to get the puck back, and they're always around the net so it's just going to be about getting open for those two guys and trying to get the puck in net."