Marner ready for increased expectations
Maple Leafs winger is confident team will build on last season's surprise success, Kristen Shilton writes.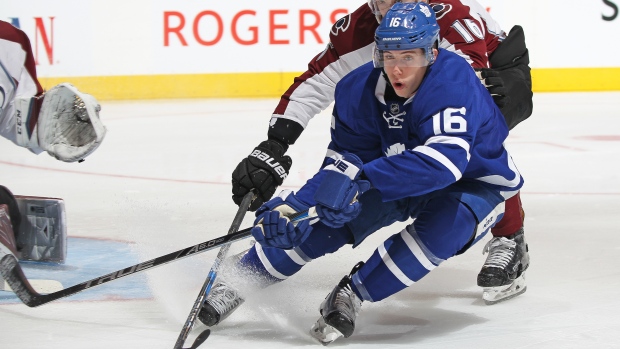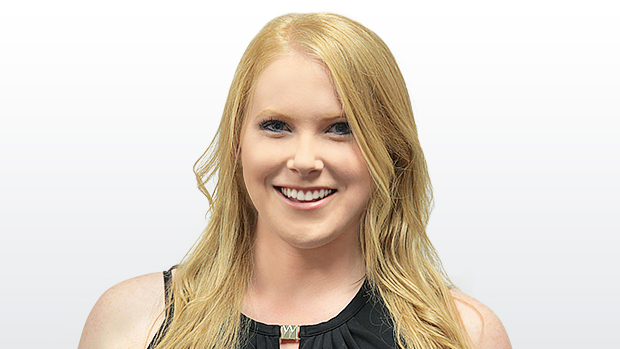 The late-summer tradition of informal skates at NHL practice facilities revolves around two things – bragging rights and preparing for what lies ahead in training camp.
Bragging rights at the Maple Leafs' Thursday skate at MasterCard Centre belonged to Team White after they edged Team Blue in a spirited full-ice scrimmage.
A bit of competition is a welcome change for many players after months of solitary, sometimes tedious workouts, but the two dozen skaters on the ice didn't quit when the clock ran out. Some stuck around to skate suicides, while others repeatedly fired snapshots into an empty net.
Forward Mitch Marner was a participant for the second straight day. He' d been confined to the gym these last couple weeks after getting a large right forearm tattoo ("Don't want to get infected up in the arm," he explained. "It's a pretty important part of hockey.") But by Wednesday he'd joined a handful of full-time Leafs from a season ago who are itching to get a new campaign underway.
It's been more than four months since the Washington Capitals eliminated Toronto from the postseason in six games, and expectations for the upstart Leafs have accelerated ever since.
"Everyone keeps telling me how many wins they want [next season] and stuff, which is pretty funny," Marner said. "But we just want to come in here as a group like we did last year, believing in each other, believing in the one beside us. If we do that and we play the way we can, we're going to be better than last year."
The Leafs produced a 40-win, 95-point season in 2016-17 with as many as nine rookies on the roster. They were remarkably healthy, avoided lengthy slumps and seemed to buy into the lessons head coach Mike Babcock was preaching.
Babcock has said multiple times he wasn't even sure Marner could make the final roster out of camp, but the 20-year-old put questions about his size and strength to rest early. To build on his 61-point debut season (19 goals, 42 assists), Marner aimed to add a couple pounds to his 170-pound frame in the off-season while improving his game as a whole.
"[What's next] I think is just trying to get a bigger role now and play every shift like it's your last," he said. "[It's about] coming in and being a contributor for this team – not just offensively but defensively as well, as someone who can be depended on at all times, whether holding a lead or tying the game and taking it to overtime. It all starts in the d-zone. That's always been important to me and what was taught first to me. I'm always trying to get better at that."
A video from one of Marner's off-season training sessions trickled onto social media earlier this month, immediately catching fan attention for the circus-like intensity of the drills.
"I'm just doing things that usually people don't do, weird things that are going to help you in the end," he said. "Working on balance and stuff like that, getting [faster] and quicker in those first couple steps, trying to get away from people quicker and protecting the puck a little better."
A lot has changed for Marner and his team in the past year. Last fall, the Leafs were relatively low on the NHL radar in terms of being considered a contender; most of the attention fell onto how their young talent would develop for the future.
But a playoff berth followed by an off-season that included Rookie of the Year honours for Auston Matthews and the free-agent signing of veteran winger Patrick Marleau make it feel like the future might be now. The rest of the league won't fail to notice.
Marner said the Leafs are preparing to adjust accordingly.
"Last year people didn't know how we were going to do and we surprised a lot of people, but it's not going to be a surprise anymore," Marner said. "We're going to expect a hard game every game and people are going to bring their A-game against us, so we have to be ready for that."