Martin returns as Leafs shuffle lineup in Buffalo
Veteran winger is back after sitting 18 games as a healthy scratch as Toronto looks to shake recent slump, Kristen Shilton writes.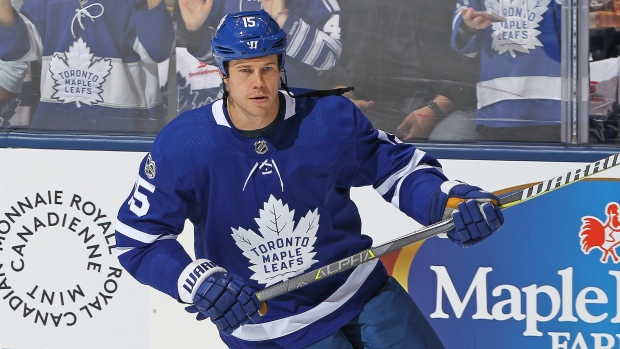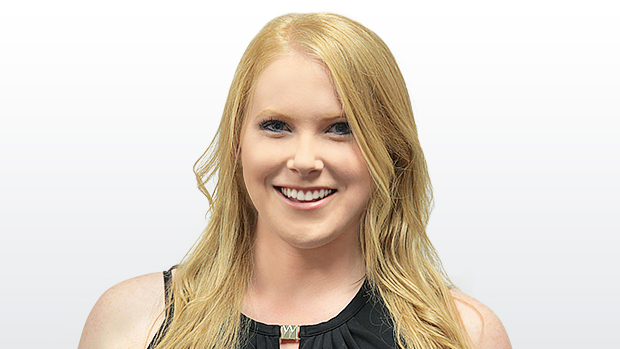 BUFFALO – It's been 42 long days since the last time Matt Martin played a game for the Toronto Maple Leafs.

For nearly six weeks he watched the Leafs play 18 contests as a healthy scratch, an eternity for the veteran winger who hadn't been a healthy scratch once in his nine-year career before last November.

In the second season of a four-year, $10 million pact with the Leafs, Martin admitted to wondering whether he'd ever play for the team again. But a week to the day since the NHL's trade deadline passed, Martin got his answer – he'll step back into Toronto's lineup on Monday against the Buffalo Sabres.

"When it first starts, you think it's just going to be a couple [games]. I think we hit a month not too long ago [since my last game on Jan. 22]," said Martin after the Leafs' optional morning skate. "It definitely dragged on for a while. Some days are harder than others but you have to continue to be positive and continue to work hard. If you don't, when you do get in the lineup and you're not ready for it, that's not going to help you out too much. It was tough, but I'm excited to get back at it tonight."

Also stepping in for the Leafs on Monday will be Connor Carrick in the place of veteran Roman Polak on the backend.
Martin, who had three goals and eight assists in 47 games this season, projects to replace Dominic Moore on the fourth line with Tomas Plekanec and Leo Komarov against Buffalo. His return signals a much-needed tone change for the Leafs, who are riding their longest losing streak (three games) since a four-game slide from Jan. 8-18.

That was right before Martin became a casualty of the Leafs' opting to emphasize more skill over size by replacing the league's reigning hits leader at the time (135) with speedy winger Kasperi Kapanen.

And at first, the change paid huge dividends. After swapping Martin out on Jan. 24 against Chicago, Toronto ripped off 13 wins in their next 15 games, leaving the 28-year-old without an opportunity to reclaim a position in the lineup.

But the loss of Auston Matthews to a shoulder injury on Feb. 22 has sent the Leafs into their first significant tail spin in weeks, and Mike Babcock said his team got "smacked around" by the Washington Capitals in Saturday's 5-2 defeat. Martin was signed in July 2016 to prevent just that.

"[He] just has to go out and work hard and do what you do," said Babcock. "I think it's real important that each guy understands his own game and how they play and how they go about their business, and when they get their opportunity, go out and do that."

During Martin's stretch as a healthy scratch, Babcock reiterated publicly that the decision wasn't a personal one. The coach has been tinkering with his lineup repeatedly since Matthews went down, moving William Nylander to centre, Moore to the wing and Kapanen up to the third line. Thus far, none of the adjustments have been sustainable.

Following practice on Sunday, Babcock wouldn't confirm who was playing come Monday, only that the choice would be in service of optimizing Toronto's lineup.

At long last, that includes Martin.

"You can only control what you can control," said Martin. "You come in and work hard, try to stay positive as much as possible. It's exciting for sure. I'm excited to get back in the thick of things. Keep it simple early and just try to get a feel for the pace and everything again. Hopefully I can have a good game tonight."

With no guarantees for Martin beyond Monday's assignment, he'll have to make the most of every shift in what's been an average of 7:55 of ice time this season. Moore and Josh Leivo are waiting in the wings if Martin doesn't perform, and Matthews' return in the coming weeks will necessitate more changes.

Even knowing all that, Martin conceded to feeling more "nervous energy" than pressure ahead of facing the Sabres. It may have been a few weeks since his last game, but Martin's confidence has remained steadfast.

"I've been around long enough to be past [trying to prove myself]. Babs says it all the time, just do your job," said Martin. "You can use [the scratches] as motivation though for sure. A big thing in staying positive is you have to look at the bright spots of it. Sooner or later your opportunity is going to come and you have to be ready for it and grab onto it and don't let it go again."

Maple Leafs projected lineup vs. Buffalo:
Hyman-Nylander-Brown
Marleau-Kadri-Marner
van Riemsdyk-Bozak-Kapanen
Martin-Plekanec-Komarov
Rielly-Hainsey
Gardiner-Zaitsev
Dermott-Carrick
Andersen starts
McElhinney