Matthews anxious to test new line combination
Maple Leafs centre will see first game action on line with Patrick Marleau and Tyler Ennis Wednesday night in Ottawa.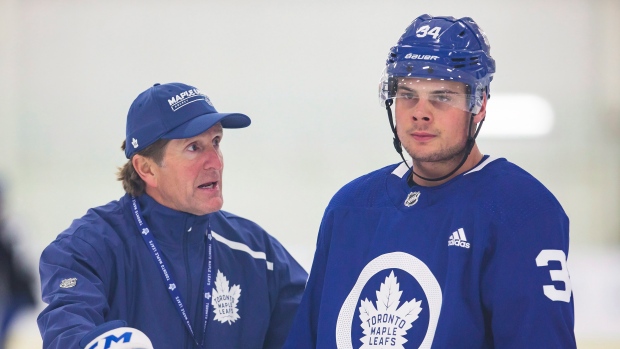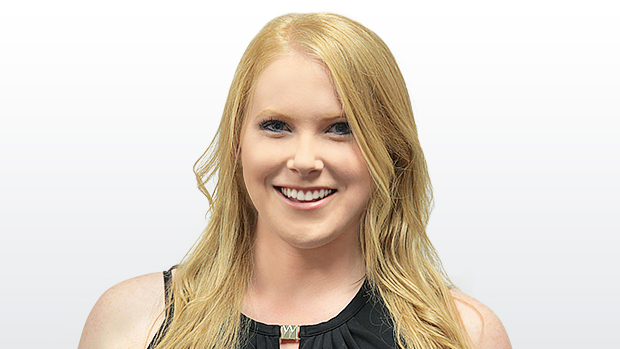 TSN Toronto reporter Kristen Shilton checks in daily with news and notes on the Maple Leafs. The team held a morning skate at 11 a.m. for the game group travelling to Ottawa tonight. Puck drop on the teams' second exhibition game is 7:30 p.m. Toronto held a second practice for the non-game group at 12:15 p.m.
---
When the Leafs take on the Ottawa Senators in Wednesday night's preseason contest, it will be the first time in Auston Matthews' NHL career he's entered a game without Zach Hyman starting on his left wing.
Head coach Mike Babcock had kept those two third-year players together no matter the circumstance, up until training camp opened last week and Patrick Marleau was slotted in on a line with Matthews and Tyler Ennis.
After a productive four days of practice and scrimmages, Matthews is eager to see what his new-look line can produce in competitive action.
"I think you just want to get in a rhythm early, even in preseason," Matthews said. "We feel good. I think each and every practice, the scrimmages in Niagara, we've kind of been able to feel each other out more and more with our tendencies and hopefully we just continue to get better and go from there. Tonight will be a good start for us."
Ennis was an unexpected addition to Matthews' line, a move necessitated by William Nylander's ongoing contract dispute. The 28-year-old has been pleasantly surprised not only by the opportunity with Matthews, but by how well they've complemented one another early on.
"Coming in the summer was important for me, getting to skate with the guys and just know them," Ennis said. "I got to know Auston well. Just forming chemistry is obviously key. We had a good few days in Niagara there and we're just going to continue to build."
Babcock said last Friday he made the choice to separate Matthews and Hyman because sometimes "things get old" but he's still going to take his time before anointing the Marleau and Matthews pairing a success, despite a good camp showing thus far.
"I think Matty is skating at a whole different level. Patty is right there for the fitness test award again at 39," Babcock said. "Obviously we expected Willy to be here and that would have made a difference, but we're going to watch them play tonight and I'll let you know more tomorrow."
---
As is the case in life, chemistry in sport can be a tricky concept to explain. Just ask John Tavares.
"You see guys click for whatever reason and some games just match well," he said. "Some guys see the game similarly and it works and sometimes it doesn't work. Some guys that play totally different styles seem to click, and sometimes guys play similar styles and it doesn't click. It's funny how it works."
Whether he understands it or not, Tavares is glad to have found an early rapport with linemate Mitch Marner. The two combined for six points in Toronto's 4-1 win over Ottawa on Tuesday, with Marner setting up both of Tavares' goals.
Of all the Leafs' wingers, Marner has been the most successful chameleon in the last two seasons, able to gel with seemingly any centre and identify how he can help elevate their game.
"[John is] very good at controlling the puck down the middle in their zone. He's very good at finding those open spots and he's got great vision," Marner said. "You've got to find spots that are open, got to talk a lot, and that's what we really figured out going into the second and third [periods] last night."
There's a distinct learning process involved in building a successful line combination, but in Tavares' case he's also playing catch-up behind Marner and Hyman, their left wing. Unlike the other two, he's new to the Leafs' system and is still trying to calibrate his game with the up-tempo offence.
"For me it's just continuing to play with more pace to my game – whether that's moving my feet or making quicker players," he said. "[I'm] definitely still feeling both guys out and they're still feeling me out. [Probably] wondering what the hell I was doing out there sometimes. But all in all, last night was a good start."
As it was when Hyman played with Matthews and Nylander, the winger is the least talked about part of his line. According to Tavares, that does a disservice to a major element of the unit.
"I wouldn't want to battle with [Hyman] in the corners and around the net," Tavares said. "He plays a very north-south game and puts a lot of pressure on an opponents' defence and them defensively in general. He hounds pucks and get pucks out of the corners, so he's letting me and Mitch find some space and create off that."
---
All but four of the league's outstanding restricted free agents have come to terms on a new deal since NHL training camps began last Thursday. Nylander hasn't been one of them.
By Wednesday night, the 22-year-old will have missed five on-ice sessions at camp and two exhibition games. It hasn't stopped him from keeping busy, though. On Tuesday, Nylander posted a photo of himself mid-workout on Instagram to tout his new partnership with Reebok Canada.
Babcock sees a difficult road ahead for Nylander when he does return.
"It's just harder [to miss camp], I don't care what workout you're doing," Babcock said. "These guys are getting better every day. You're at a rink someplace on your own or with one or two other people, but you're not doing this. That makes it harder for you, but hockey is a business…and he'll eventually find his way back here."
The timeline on when Nylander will finally do that hasn't clarified much in the last seven days. TSN's Bob McKenzie reported Wednesday that while Nylander's camp and Leafs' management are continuing to keep a dialogue open, he doesn't believe any deal is imminent. McKenzie also said a bridge deal doesn't seem like the goal of either party in the negotiation at this stage.
Nylander's teammates have avoided saying much on the topic, but his absence is felt around on and off the ice.
"I know they're trying to figure things out on their end and discussing with management and stuff," said Matthews. "I don't know everything that's going on but I hope it gets done soon. He wants to be here as much as we want him here so I'm sure when he gets the opportunity he'll be here."
---
Travis Dermott skated against Ottawa in Tuesday's exhibition game but was not on the ice Wednesday. Babcock said he's dealing with a shoulder problem and is day-to-day moving forward.
Dermott played on the team's third pairing with Igor Ozhiganov to open the preseason schedule.
----
Projected Maple Leafs lines vs. Senators:
Marleau-Matthews-Ennis
Johnsson-Lindholm-Kapanen
Jooris-Gauthier-Engvall
Clune-Brooks-Bracco
Der-Arguchintsev
Marincin-Zaitsev
Rosen-Carrick
Liljegren-Sandin
Andersen
Pickard
PP 1: Matthews, Johnsson, Bracco, Marleau, Rosen
PK 1: Lindholm, Kapanen, Marincin, Zaitsev