Matthews knows playoffs are the real measuring stick
Toronto Maple Leafs centre Auston Matthews aims to elevate his game after stellar 40-goal rookie season.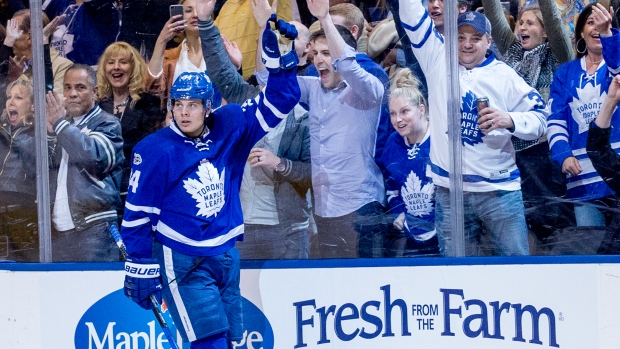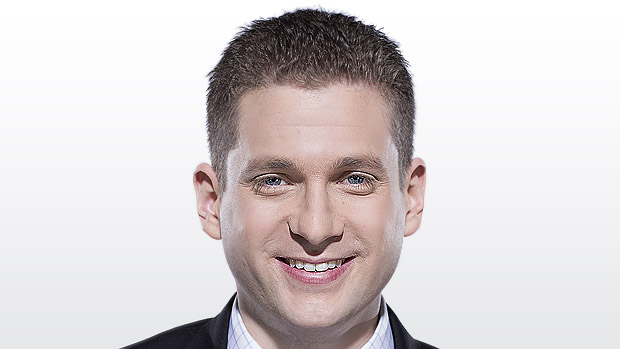 TSN Toronto reporter Mark Masters checks in daily with news and notes from Maple Leafs practices and game-day skates. The team skated at the Verizon Center on Thursday morning.
• During a team meeting before Thursday's morning skate, head coach Mike Babcock asked his young players what they learned from watching the first night of the NHL playoffs. "Always like to start the second night," the coach said. "I think it's important for your players to watch on TV and see just how hard everyone plays and how little room there is, how the game works." What stood out to Auston Matthews? "You just see the atmosphere in the buildings, how intense it is, the physicality of everything. You just see how tight-checking they are. Not a lot of space out there, not a lot of goals being scored." Matthews is one of nine Leafs players making their NHL playoff debut on Thursday.

• Matthews broke records and scored incredible goals this season, remaining laser-focused through it all. Babcock previously suggested the teenager is even-keeled because he realizes that, ultimately, he'll be remembered for what he does in the playoffs. And Matthews absolutely agrees with that sentiment. "You're kind of measured on that. I was fortunate to be coached [growing up] by Claude Lemieux. He was always just an above-average player in the regular season but then, come playoff time, he won a Conn Smythe and he won a couple Cups. He just elevated his level, so that's why he's known as the player that he is today. I think, for all of us, everybody wants to up their game and wants to be known as a guy who ups his game in these pressure situations." Matthews made it clear he expects to raise his level even though he scored 40 goals in his rookie season. "I think everybody has to raise their level. We know the guys on the other side are hungry to accomplish something this year, as are we. Everyone has to raise their level in this room."

Matthews does have playoff experience at the professional level. Last year, his top-seeded Zurich team was shocked in a first-round sweep by eighth-seeded Bern in the Swiss league postseason. This year, he's hoping to be on the other side of an epic upset. "Everybody here believes in each other, believes in the guy across from each other," Matthews said. "[The underdog label is] not really something that bothers us. We know we're not favoured to win the series. We have to come out and play as hard as we can, a full 60 or whatever it takes to be successful in this series. It's not going to be easy."
• Babcock noted that the road team won four of the five games on Wednesday night and suggested the Leafs could use the hostile crowd at the Verizon Center to their advantage. "There's nothing like bunch of fans that have got long faces, sitting on their hands that are nervous like you can't believe. So, that's the goal for us, right?"

• The defence pairings, including the lefty-lefty duo of Morgan Rielly and Matt Hunwick, remained the same as Wednesday's practice. But Rielly did take some reps on the right side on Thursday morning. Hunwick practised on the right one day earlier. Both have said they are comfortable playing their off side.

Lines:
Hyman-Matthews-Nylander
Komarov-Kadri-Brown
van Riemsdyk-Bozak-Marner
Martin-Boyle-Kapanen
Scratches: Leivo, Fehr
Hunwick-Rielly
Gardiner-Polak
Marincin-Carrick
Smith-Marchenko
Absent: Zaitsev
Andersen
McElhinney