McGregor shoves referee in Dublin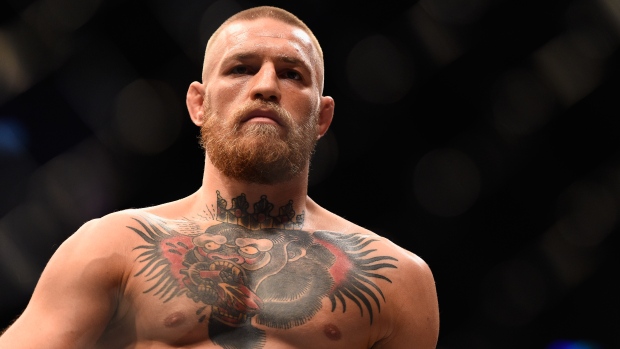 Chaos erupted during Bellator 187 in Dublin Friday night and Conor McGregor was right at the centre of it.
Following teammate Charlie Ward's victory over John Redmond, McGregor burst into the octagon to celebrate, tackling Ward to the ground.
Referee Marc Goddard intervened and ordered McGregor out of the ring. The reigning UFC Lightweight champion began yelling at Goddard and shoved him before being held back.
McGregor continued to confront Goddard as he evaluated Redmond.
At a UFC Fight Night in Gdansk three weeks ago, Goddard ordered McGregor back to his seat while he attempted to follow teammate Artem Lobov around the the outside of the cage and give advice. Goddard stopped the flight and ordered McGregor back to his seat for acting outside the cornerman's restricted area.
It is not immediately clear if McGregor will face any sort of discipline from the UFC or any other regulatory body.