McIlroy joins Johnson and Day at TaylorMade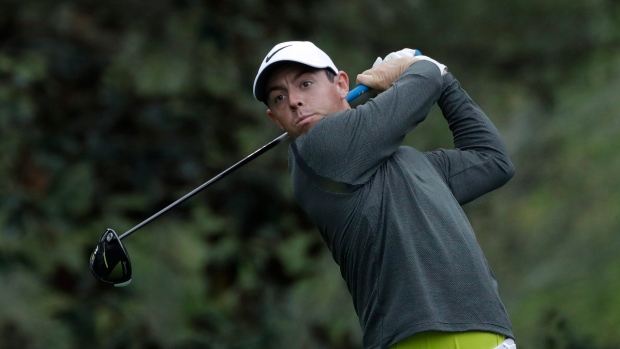 It wasn't all about the ball, but certainly that had a lot to do with it.
On Tuesday, Rory McIlroy revealed that he has signed on to play TaylorMade equipment and that part of the reason for his switch was the company's golf ball.
The Northern Irishman said that he struggled with his ball at the Arnold Palmer Invitational and again at the Masters and wanted to check out something different.
"I worked with the TaylorMade guys one day and started just on TrackMan on the range and saw stuff with the golf ball, that new TP5x ball that they have, and I thought, wow, this is what I need, this is exactly the thing that I've been struggling with, and this is, I feel, is what I need," he explained.
The ball isn't the only alteration in McIlroy's bag. He'll hit the company's M2 driver and fairway woods and use the Proto 750 irons. He has TaylorMade's wedges with him as well, but at this point, he isn't sure if they'll be there when he tees off on Thursday.
The only non-TaylorMade club in his lineup for now is an Odyssey putter. He is testing a couple of different models from TaylorMade including the Spider tour used by Jason Day and Dustin Johnson.
"I've been on TOUR 10 years, and this is - it's very rare that you get really excited about your equipment," gushed McIlroy, "but I'm - I am, I feel like it's a new chapter in my life with a lot of stuff going on, but I really feel with the new equipment, as well, it's hopefully going to take me to that next level."
Although neither TaylorMade or McIlroy confirmed it, some reports say the deal is 10 years in length and worth $100 million for the 28-year-old.
For TaylorMade, it also means they have the top-three ranked golfers in the world on their staff, with McIlroy joining Johnson and Day.