McKenzie's Final Ranking: McDavid, Eichel and...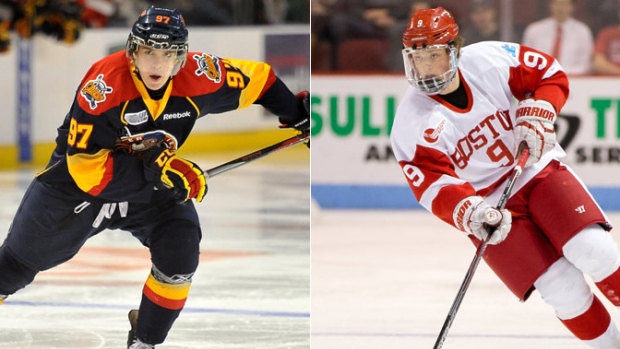 The 2015 NHL Draft will take place in Sunrise, Florida in three weeks, where Connor McDavid will be coronated as the first-overall selection.
From start to finish this season, the Erie Otters centre has been touted as the No. 1 prospect across the board - and that includes TSN Hockey Insider Bob McKenzie's final TSN Draft ranking released today. McDavid topped the list in the pre-season, mid-season and final editions, followed closely by the other 'generational player' in this draft - Boston University centre Jack Eichel.
TSN's final NHL draft ranking is a compilation list based on input from various scouts around the National Hockey League. Click on each player's name below for full profiles, statistics, NHL player comparables and video analysis from TSN Director of Scouting Craig Button.