MLB Rumours: Encarnacion an option for the Astros?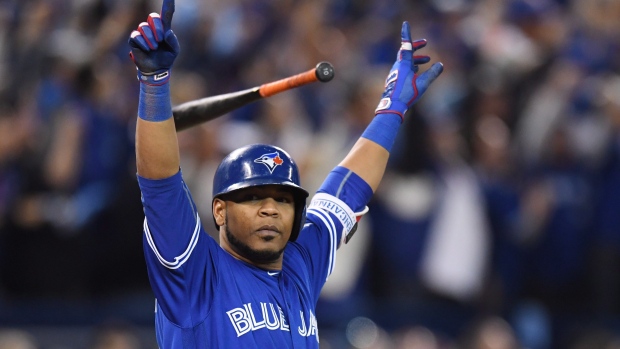 The MLB free agency period is underway. Teams and players alike are looking to make big splashes during the off-season.
---
Encarnacion an option for the Astros?
Having lost to the New York Mets in the sweepstakes to sign Yoenis Cespedes, the Houston Astros are reportedly still in the market for a slugger and they'll now shift their focus to free agent Edwin Encarnacion. ESPN's Jerry Crasnick is reporting that Encarnacion is still believed to be a potential option for the Astros. Other teams that have been linked to the 33-year-old Domincan slugger include the Toronto Blue Jays, New York Yankees and Boston Red Sox.
---
Reds fielding offers for Hamilton ?
According to ESPN's Buster Olney, the Cincinnati Reds are listening to offers for centre fielder Billy Hamilton. Hamilton, a defensive specialist, improved his offensive production last season, batting .286 with .360 on-base percentage, with 32 runs scored despite having his season end on Sept 4. due to injury. The 26-year-old will appeal to teams looking to sure up their baserunning but has added value as an alternative starter.
---
Taillon won't pitch for Canada at WBC
When team Canada takes the field in the 2017 World Baseball Classic they will have to do so without Pittbursburgh Pirate starting pitcher Jameson Taillon. Fox Sports' Jon Morosi is reporting that Taillon has decided to skip the tournament because of workload and his history with injuries.
---
Pirates open to trading Harrison
Despite failling to re-sign Sean Rodriguez, Fox Sports' Ken Rosenthal reports that the Pittsburgh Pirates are willing to part with Josh Harrison. Rodriguez would have been an ideal replacement for Harrison in the clubs apparent pursuit to add youth to their roster. Harrison, who hit just four home runs last season and posted and OPS of .699, is set to make $18.5 million over the next two seasons, including a $1 million buyout on a $10.5 million club option for 2019.