More feel, distance from new Titleist AVX
While it has yet to garner the attention and appeal of its ProV1 and ProV1x balls, Titleist's AVX ball has been growing in acceptance and appeal. That should increase with the release of the third edition of the model.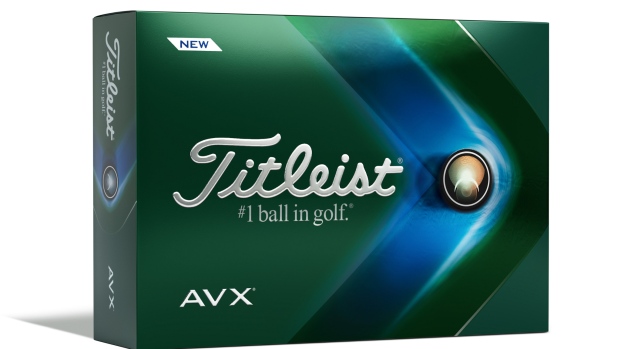 Introduced in 2018, the AVX was designed with lower flight, lower spin and softer feel compared to the ProV1 line. The new model continues with those features but has improved the short-game spin and has a softer feel.

In other words, it goes farther and feels softer, all delivered in a urethane-covered golf ball.

"Flight, spin, and feel are three key performance attributes we evaluate during our green-to-tee fittings and golf ball selection," said Frederick Waddell, director of golf ball product management, Titleist, in a company release. "AVX provides a low-flight, low-spin, exceptionally soft feel alternative to Pro V1 and Pro V1x. With these three golf balls, plus Pro V1x Left Dash, every golfer that prioritizes performance can find a precise fit for their game."

The improvement in feel and around-the-green performance was achieved by softening the urethane cover while the added distance came thanks to a new core formulation.

"All components of a golf ball are connected when it comes to performance," said Mike Madson, director of aerodynamics and research engineering at Titleist, in the release.

"When we set out to increase distance and enhance greenside spin, we looked at every layer of the golf ball for improvements. New AVX includes improvements to the core formulation, cover, and aerodynamics. The dimple pattern is an area of constant innovation. We continuously design and test new dimple configurations so we can match an aerodynamic pattern specific to the golf ball construction. With AVX, the 348-catenary-dimple pattern is optimized specifically for the low flight window of AVX to produce maximum distance."

The new-AVX is offered in both white and high optic yellow and will be available in golf shops worldwide beginning Feb. 4, 2022. The suggested price is $64.99 per dozen.