Morris 'Mo Pete' Peterson joins TSN's broadcast team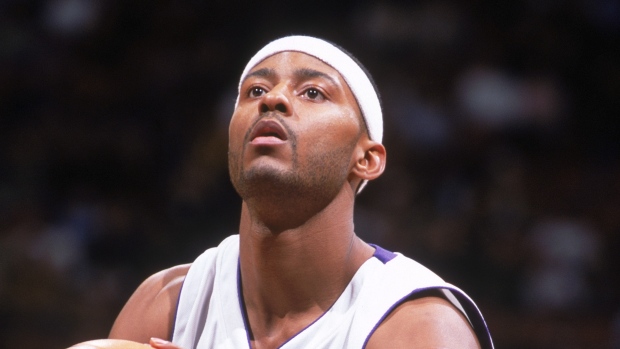 TSN today announced a new recruit, as former Toronto Raptors player Morris 'Mo Pete' Peterson joins its basketball broadcast team as an analyst. A fan-favourite from his days with the Raptors and memorable championship run with Michigan State University, Peterson makes his TSN debut in Wednesday's Philadelphia at Toronto game at 7:30pm et.
For the network's package of Raptors games, Peterson will joins TSN's broadcast team of Jack Armstrong, Leo Rautins, Matt Devlin, and Rod Black both in the TSN Studio and on-site at the Air Canada Centre in Toronto. Peterson will also deliver analysis for SportsCentre and appear throughout the network's expanded NCAA coverage, including TSN's wall-to-wall coverage of NCAA® March Madness®.
"After years of playing in Toronto, I know first-hand the deep passion of Canadian basketball fans," said Peterson. "Along with the emergence of the Raptors as one of the NBA's top teams, it really is an exciting time for basketball in this country with the continuing emergence of great young Canadian talent in the NBA and NCAA. I'm excited to join Jack, Leo, and the rest of the TSN crew and give them my take on the game."
"Morris brings a fresh and incredible insider perspective on the game at both the NBA and NCAA level," said Ken Volden, Vice-President and Executive Producer, News and Information, TSN. "We are especially looking forward to having his thoughts during the Raptors' push for the playoffs, and are also thrilled for him be a part of our March Madness coverage."
Peterson, a Flint, Michigan native, helped lead Michigan State University to the NCAA Division I Men's Basketball Championship before being selected 21st overall by the Toronto Raptors in the first round of the 2000 NBA Draft. Peterson spent seven seasons with the Raptors before moving on to New Orleans and eventually finishing off his playing career with Oklahoma City.