Moskowy departs from Team Carruthers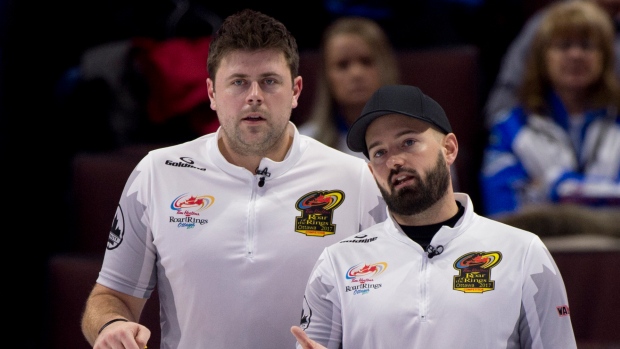 Third Braeden Moskowy is a free agent after spending the past four years with Winnipeg's Team Reid Carruthers. The rink out of the West St Paul Curling Club announced on Tuesday that the Regina native would be leaving the team.
In a tweet, the 27-year-old Moskowy revealed he has played this season with a broken ankle and said he's going to take the remaining part of the schedule to rehab and focus for the 2018-19 campaign.
"I played this season on a broken ankle which hasn't been very much fun. The fellas are gonna play out the rest of the year and I'm gonna take this time to get the wheel fixed and rehabbed so I'm ready to roll for next season," explained Moskowy. "Thanks to everyone for all the support over our four years."
In another tweet, Team Carruthers thanked Moskowy for his time with the rink and said they are "100 per cent committed to another four years of curling and we are going to do our best to put a team together that can compete for an Olympic gold medal."
With Moskowy, Team Carruthers appeared in two Briers, finishing with a 4-7 record in 2015 and a 5-6 record this past week in Regina. The Winnipeg crew went 4-4 at the Roar of the Rings Olympic trials in December, just missing the playoffs. They also won the Champions Cup in 2016 on the Grand Slam circuit.
Team Mike McEwen broke up earlier Tuesday after an impressive 11-year run together meaning third B. J. Neufeld is a free agent and will need a home next year if he wants to play. Team Kevin Koe also need a vice after Marc Kennedy announced he's taking a break from the sport earlier this month.