Muguruza tops Williams for Wimbledon title
Spain's Garbine Muguruza has captured the women's title at Wimbledon. Muguruza defeated American Venus Williams 7-5, 6-0 in the women's final. Muguruza won last year's French Open but lost to Serena Williams in the 2015 Wimbledon final.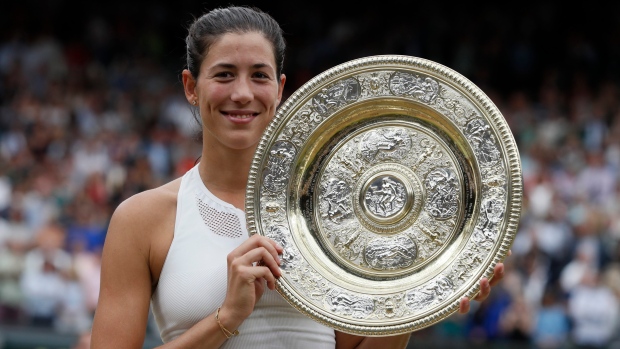 LONDON — Switzerland's Roger Federer has won yet another men's title at Wimbledon.
The third seed defeated seventh-seeded Marin Cilic of Croacia 6-3, 6-1, 6-4 to capture his eighth Wimbledon crown and 19th major title.
It's Federer's first victory at Wimbledon since 2012 but he won the Australian Open this year.
Federer improved to 7-1 against Cilic, who beat Federer in the 2014 U.S. Open semifinals on his way to his only major title.
More coming.